Making money from home using marketable skills like writing and blogging is possible in the creator economy. Thanks to social media platforms like NewsBreak, making a substantial side-hustle income from doing something you love, like creating, is possible. If you commit to going all in, it's possible to make a full-time income. Not overnight, of course. Some rare birds succeed quickly, but they're the exception, not the rule.
Most won't put in the necessary hours to build a reliable online business. However, with the right knowledge-based skills and mindset, it is very possible.
I write about how to succeed in the creator economy for many reasons. Articles like "How to make x amount of dollars from writing," is all I read when I started a few years ago. Realistic advice sets expectations, so you know what to expect, so you keep striving. The most honest advice I can give you is to be prepared to write for little money to begin because it can take a while to build an audience.
Here are some things I've learned that I'm imparting to you to make your journey easier.
A successful nonfiction blog post usually consists of three things:
The writer is interested (or passionate, even better) in the topic.
The writer is well versed in the topic, or the writer knows who to point to (an expert on the subject) who knows the topic. I don't know, but I know who knows. Repackage experts knowledge into digestible actions for readers.
Enough readers are interested in the topic.
That is what you want to aim for in each post — the trifecta. You want to hit for all three marks. Your curiosity will infect your readers, your knowledge will give value, and you don't want to write about a topic no one is interested in reading.
Readers like to learn something valuable. Teach them something, but don't do it in a way that makes you sound like a know-it-all. Do it through a story. Include a small part of yourself that lets the reader know how you came to this valuable lesson you're sharing with them.
Bloggers who are read have a knack for repackaging ideas they are passionate about for their audience.
Action: Write ten blog posts with all three essentials in mind. Once you have ten, start posting and keep writing new content. If that is too much, aim for three a week. You can write three blog posts a week.
Be willing to fail out loud.
Success in anything often doesn't come all at once. It usually comes after many trials and errors and usually right beyond the point you're ready to give up.
If you stick with it, it sometimes comes all at once. It sometimes takes years of showing up for success to come in an avalanche of opportunities. This is true with anything creative. Because the more iterations you put in, the better at the thing you get.
When you see improvement from doing the work, it drives passion.
On the other side of two years of blogging, I'm more passionate about writing because of the improvement I've made. The better I get at this, the more I want to do it. When you see improvement from doing the work, it drives passion.
Self-publish!
Wherever you publish, here, other platforms for writers or Amazon Kindle Direct Publishing, know that there has never been a better time to get your content out into the world than right now.
So many people are jumping into the creator economy because there had never been a low barrier to entry.
While getting a publishing deal sounds exciting, most people who publish the traditional way don't make any money and aren't read. You give up 80% of your royalties to the publisher and usually have to market the book yourself anyway, which can eat up any money you are paid.
The publishing world has changed. There is no longer a need for a middle man.
Publish all your work yourself. There are several avenues to do this.
Once you grow a healthy audience, selling to them can be an on-ramp to self-employment.
Yes, put in the writing first.
Most influencers (I would say all), from Tim Ferriss to The Bloggess to Samatha Irby, started blogging first.
After you get the writing part down, branch out. But put in time to get in the practice, hone the muscle, master the art of showing up every day to sharpen your craft. Once the writing muscle is strong and you become more skilled at writing content that resonates, the monetary possibilities are endless.
Here are just a few:
Selling digital products like courses, ebooks, how-to guides
Affiliate marketing links
Displaying ads on a website, Youtube channel, or blog
Selling physical products on a website
It may feel like writing an ebook or building a course is way out of your league, but I'm telling you it isn't. If you can write well, you can write a course. If you've written 50 blog posts on the same topic, you've got an ebook. When you have an ebook together, you can turn it into a course.
Action:
Create a challenge for yourself. You will write every day for one hour at x time in x location for however many days it is manageable for you. Pick the number of days.
Get a calendar and for each day you write, make a big X on the calendar indicating that you wrote that day.
Don't break the chain. See how many X's you can cross off before missing a day.
Try to make it to 30 days.
Write down ten ideas a day, even the bad ones. Most will be bad ones.
I got this from James Altucher. He implements the daily practice of writing down ten ideas. This may sound hard right now, but once you start to create, you'll see it isn't difficult at all.
Write down all the ideas you have, good and bad. Nine out of ten will most likely be bad. But you'll have one good idea, at least, a day from this experiment.
A good idea is the byproduct of a bunch of bad ideas. Write them down, so you don't miss or forget that one diamond in the rough.
Everything is copy
Meaning there is content everywhere. If you are alive on this earth, you have something unique to write. It is in the telling that makes it readable or not.
If you've traveled, you have content.
If you've loved, you have content.
If you've gone to school, you have content.
If you read, you have content.
If you've been through a painful breakup, you have content.
If you've had a child, you have content.
If you have parents, you have content.
If you are alive, you have content.
Final Thought
Success comes to those who stick with it.
Whenever I've had success at anything, it was because I stuck with it, through the hills and valleys — which pretty much describes my journey blogging. There have been many ups and downs, but I have grown as a content creator due to those experiences. I've gained 10K followers along the way.
You won't succeed if you don't try. You won't succeed if you give up too quickly. You won't succeed if you start with unrealistic expectations. But you won't know the possibilities until you try.
Right?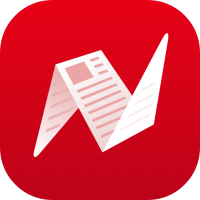 This is original content from NewsBreak's Creator Program. Join today to publish and share your own content.