I love steak. My friends love steak. And if you clicked on this, I am guessing you do too. But I never really know the difference between which one I am going to order when I go out to eat or when I am trying to pick one out at the store.
So today we are going to look at the differences between two common cuts of steak: Ribeye and Sirloin, so we can actually know what we are ordering/buying.
Where Does Each Steak Come From?
Ribeye
Ribeye Steaks come from the rib area of the cow. Hence the name Ribeye. Makes sense. When the steak is cut, the rib bone is attached and therefore quite a bit of fat is retained from the ribs and provides a lot of flavor.
Sirloin Steak
Sirloin is a leaner cut than the Ribeye and comes from behind the rib area of the cow and before the rump area.
Sirloin does not have as much flavor as the Ribeye due to the lower fat content.
Cost Comparison
Ribeye costs more per pound than sirloin. Mainly due to the popularity and trend status of Ribeye.
That means you can get more for your money on the sirloin.
Grilling
The fat content on a Ribeye makes it less desirable to grill and Ribeye is better pan seared. Ribeyes will cook slower than sirloins which let's you create a good sear while cooking
Sirloin on the other hand is great on the grill and an excellent choice for BBQs and cookouts. Especially considering sirloins are not prone to drying out.
Final Thoughts
So the main difference between ribeye steak and sirloin steak is definitely the fat content and price difference. I think for most people, the sirloin steak is the better choice due to it's cost effectiveness and ability to grill.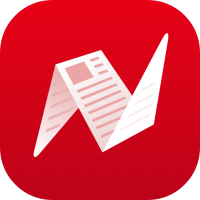 This is original content from NewsBreak's Creator Program. Join today to publish and share your own content.