The newest in art and graphic distribution (and even better, monetization) an NFT is a Non-Fungible Token which means it has a unique value that is created and stored on the blockchain. Mainly, NFTs are created and stored on the Ethereum blockchain but there are other tokens that can facilitate the creation and storage of NFTs. For our purposes today, we will be utilizing the Ethereum blockchain.
What Is An NFT?
An NFT represents ANY digital file including but not limited to:
Art
Video
In game tokens
Audio files
Collectible items
Who Can Create NFTs? How Are NFTs Made?
Anyone who has the ability to create a digital file can mint an NFT. That's right. Anyone. You. Your grandmother. The annoying guy down the hall. Anyone.
If you have access to a device that can get online and a little amount of patience, you too can make your very own NFT that is available for sale.
How Are NFTs Made?
NFTs are primarily created using one of two different programs: OpenSea and Rarible.
Both OpenSea and Rarible utilize Ethereum for the storage of your NFT and to facilitate trading of your NFT.
Ethereum and Minting NFTs
While many blockchains and cryptocoins can create and store NFTs, Ethereum is the most popular, trustworthy, and allows your NFT to be easily traded in NFT marketplaces which are like an online store to buy NFTs.
You will need a crypto wallet that contains Ethereum in order to create or "mint" an NFT. Meaning you must first purchase Ethereum which can be done by trading existing Bitcoin into Ethereum (which I do not recommend at the time of writing) or the more fiscally prudent approach, purchasing Ethereum for the purpose of NFT minting using fiat currency such as the US Dollar.
A minimum suggested amount to budget for NFT minting is the equivalent of $100 USD in Ethereum per NFT you wish to mint, however, depending on the complexity of your NFT, you may want to allocate a larger amount. $100 is a good base minimum.
Best App To Use With NFT Minting and Trading
The easiest to use and most recommended app to use when minting your NFT is called Metamask. This is a free app available in the iTunes and Google Play store.
Minting An NFT On OpenSea
OpenSea does not charge a fee for minting an NFT, however, you will pay a fee based on the final sale price of your NFT, which at the time of writing is 2.5% of final sale value.
Payment tokens are used to buy and sell your NFTs. OpenSea recommends using the following cryptocoins for trades:
Ethereum
WETH
DAI
USDC (US Dollar Coin, which is a cryptocoin, not to be confused with the fiat US Dollar)
You will need to connect your cryptowallet for the minting, buying, and selling of NFTs.
Again, Metamask is the recommended wallet to use on OpenSea but they also accept other wallets for your convenience.
CryptoWallets Accepted on OpenSea Include:
Metamask
Coinbase
TrustWallet
Portos
Fortmatic/Magic
Arkane
Authereum
Bitski
Dapper
Kaikas
OperaTouch
Torus
WalletConnect
WalletLink
Detailed instructions to upload your NFT can be found on the OpenSea homepage but tbh, if you can upload a photo to Instagram, you will have no trouble uploading your file for NFT minting on OpenSea.
Minting An NFT on Rarible
Please note you MUST have a Metamask wallet already set up and you MUST already own Ethereum that is held in that wallet in order to begin minting an NFT on Rarible.
Rarible NFT Minting Process
Rarible is fairly straightforward in its minting process for NFTs.
You will simply do the following:
Begin at the Rarible homepage, https://Rarible.com
Connect your Metamask wallet
Once your Metamask wallet is connected to your Rarible account you will select "Create Collectible".
Next, you will select "single" in order to create an ERC-721.
Upload your image or file.
You will then be prompted to fill in all necessary details about your NFT.
You then set your price for your NFT. Very similar to Ebay, you can set a reserve price where a buyer can purchase instantly OR you can let buyers bid auction style with the NFT sale being awarded to the highest bidder.
NFT Minting Final Thoughts
With NFTs gaining strong moment as an emerging asset class, although volatile, in my prediction will be very lucrative for traders. Artists will do themselves a disservice by not digitizing their art into an NFT.
If you can create digital art, NFT minting can be a new revenue stream for you that you won't regret.
Go forth, mint your NFTs, collect the bag, and make all the money (or cryptocoins in this instance).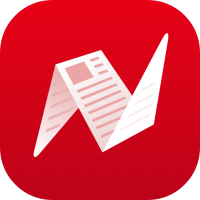 This is original content from NewsBreak's Creator Program. Join today to publish and share your own content.