"Education," said Marian Wright Edelman "is for improving the lives of others and for leaving your community and world better than you found it." John Legere and Patti Murin understand this well. They also understand that on average that on average, many teachers spend roughly $459 a year in supples out of their own pocket.
Legere has committed his time to use his considerable resources to help others. Each week the business leader and former CEO of T-Mobile, goes on Instagram to connect with fans, give away gifts (including free iPhones, Macbooks, etc.), and monetary donations to people in need.
Over the month of August, 26,495 people submitted their list of classroom needs using #JohnClearMyList. Legere purchased everything the teachers needed for their classrooms, totaling more than $46,674.04. In fact, during the month of August, 26,495 people submitted their list of classroom needs using the hashtag, #JohnClearMyList.
Meanwhile Murin had also been doing a #ClearTheList campaign, enlisting fellow Broadway talents including Sutton Foster, Colin Donnell, Rory O'Malley, Rachel Bloom, Justin Guarini, Josh Segarra, Krysta Rodriguez, and Celia Keenan-Bolger. When Legere learned about Murin's list he jumped at the chance to combine forces. They were both devoted to "clear the list" for even more educations. So Legere cleared the list of twenty additional teachers. "Thanks for all you do and I look forward to helping more teachers next year,' said Legere on Twitter.
Teachers have a special place in the hearts of Legere and Murin. "After the last year and a half we've all experienced, I couldn't think of a more deserving group of people than our educators," added Legere. "I'm thrilled to help these teachers at the classroom level go into the next school year with the things they need most. To team up with some of Broadway's brightest makes it even more of showstopper!"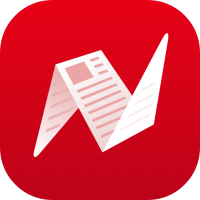 This is original content from NewsBreak's Creator Program. Join today to publish and share your own content.