Reeve Carney will never forget the advice he received from his friend, actor Joshua Kobak. It continues to inspire him.
"He said, 'If you're stressed out, imagine that every person you encounter, in every situation, is an angel trying to teach you something,'" shares Carney. "Even if you're dealing with a situation that is not necessarily good on the surface, you always have the opportunity to learn and take something from it. So I try to do that to the best of my ability."
A prolific performer, recording artist and pedal board designer, On September 2 Carney will return to the role of Orpheus in the hit Broadway musical Hadestown. The show is the first musical to open on Broadway in 18 months.
He shared more.
There is such an innocence about Orpheus that feels so genuine.
That is something new to the Broadway version. It's one of the most exciting changes for me. He wasn't quite like that when we did the show in London or in Edmonton. He had more of a vibrato macho energy. I believe taking that away creates a whole different dynamic between Orpheus and all the other characters.
I would also use the word guileless to describe him. Orpheus certainly begins as someone without any guile. I tend to be drawn to people who are like that—who view life the way it could be. That is actually a line from the show. If we don't believe that the world could be different than it is, I don't believe we have a chance to change it.
How did you first hear about Hadestown?
Through a friend. Then I listened to the album and discovered that Anais had been interested in me for the role. [Anaïs Mitchell wrote Hadestown's music, lyrics and book.] At first, I wasn't certain that I would be the right person for it because on the album it was all sung in a much lower register. But a lot of the stuff is quite high. And I love singing in that register.
What do you love about singing in a higher register?
Carney: I believe it's essential to Orpheus, in terms of distinguishing him from Hades and other characters. But particularly Hades, in a theatrical sense. Also, I grew up listening to a lot of female singers as well as Bobby McFerrin who sings a lot up there. I have always loved singing in that range.
Do you remember one of the first times you performed?
I remember playing Pinocchio when I was 11. That was really fun, especially because it involved a lot of falling over on stage. I have always loved doing prat falls and random stunts. I used to want to be a stunt man when I was a kid. I remember going to Universal Studios in California a lot. They had this thing called the Wild West Stunt Show. I was amazed to see guys who could do these 30-foot falls onto a wooden table and it would break. I thought, that is so cool. I used to do stunts but didn't tell my mom. I would do them at my friend's house. Then she got mad when I finally told her. For good reason. I also played Lieutenant Joseph Cable when I was ten at PS 41 where I went to elementary school.
Can you talk about your Broadway debut in Spiderman: Turn off the Dark?
It was incredible and technically elaborate. Working on it was almost like we were at NASA every day. I had been friends with [director] Julie Taymor for about nine months at that point. I played Prince Ferdinand in the film The Tempest which she directed. I was in Los Angeles. There was someone else who was originally going to play Spiderman and then had some other commitments.
She called me simply to go to New York to sing for a group of investors. She said, "If you come, you get to meet Bono and The Edge." I said, "done." So, I got on a plane a week later and sang. I didn't even know that I was being considered for the role. I thought I was just singing the songs. I think Bono and Edge asked, "Why isn't he auditioning?" or something like that.
If somebody were to ask "Why should I see Hadestown?" what would you say?
I would say, "if you have ever been in love or you want to be in love, Hadestown is a love song." There are a lot of other things that will get people in the door, but the love story is the most profound aspect to the show.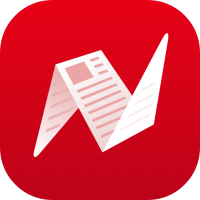 This is original content from NewsBreak's Creator Program. Join today to publish and share your own content.