On March 12, 2020, when Broadway theaters went dark, there was one place on earth where commercial theater continued: South Korea.
The new documentary film The Show Must Go On chronicles this unprecedented moment in history. Co-directors and producers Sammi Cannold and Dori Berinstein bring us inside the rehearsal studio and behind the scenes of two theatrical productions: the World Tour of The Phantom of The Opera and the South Korean Tour of Cats. Against all odds, these heroic productions managed to safely thrive in the midst of pandemic. Their model was an inspiration for theaters everywhere.
Not only do we experience how the international cast of actors and creatives managed to rehearse and put on their shows as the world was in peril, The Show Must Go On also brings us to the United Kingdom and Andrew Lloyd Webber, as he gets inspiration from his Korean colleagues to fight for the theater and do what he can to keep it alive.
On August 9, Cannold, Berinstein, WYSIWYG Studios, CEO Kwan-Woo Park and Elizabeth Armstrong, presented The Show Must Go On, in front of a live audience at Broadway's Majestic Theatre, home of The Phantom of the Opera.
The moving event, which marked the first time an audience was in the Majestic, benefitted the extraordinary work of The Actors Fund. Since the pandemic the Actor's Fund has distributed over $21 million in emergency financial assistance to more than 16,000 professionals in the entertainment industry in front of and behind the curtain around the nation.
The evening began with a surprise appearance by Josh Groban singing "Could We Start Again Please" and the crowd got to their feet. As the profoundly apropos lyrics go: "I've been living to see you. Dying to see you. But it shouldn't be like this. This was unexpected. What do I do now? Could we start again, please?"
Other performers included Isa Antonetti, Courtney Bassett, Rebecca Hargrove, Joomin Hwang, Emilie Kouatchou, Adam Richardson, and The Phantom of the Opera world tour members Joseph DePietro, Luke Grooms, Ayaka Kamei, Eric Anthony López, and Curt Olds.
On the red carpet before the show Cannold was taking it all in. "It was a gift of a lifetime to be able to do something during this awful period that felt like there was energy helping to move things forward," said Cannold. A visionary theater and film director her credits include Evita at New York City Center, Endlings at New York Theatre Workshop and American Repertory Theater, Ragtime on Ellis Island and Violet on a moving bus with A.R.T. "This film is about the survival of the theater during the pandemic featuring two incredible productions and a theater community that helped lead the way."
After the film, some of Broadway's most beloved performers including Sierra Boggess, Ariana DeBose, Ali Ewoldt, Shereen Pimentel and Adrienne Warren took the stage and performed another Andrew Lloyd Webber classic "As If We Never Said Goodbye," from Sunset Boulevard. "This world's waited long enough. I've come home at last," they sang to applause and tears. "We taught the world new ways to dream."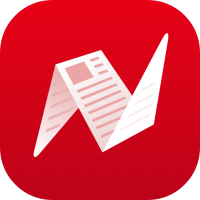 This is original content from NewsBreak's Creator Program. Join today to publish and share your own content.