Carole Montgomery honed her skills for making people laugh in the Catskill Mountains at the Hotel Commodore. Her father worked as a bartender there. The hotel always had a talent show for the kids. "I got up onstage and did a version of Little Red Riding Hood and played all the parts," she recalls. She was eight-years-old and the laughter resonated with her as she craved more and more.
Seeing herself as a "very sarcastic and take no prisoners" kind of person she remembers when her friends forced her to get up on stage and tell jokes during a party at Playhouse on the Hill, a summer stock theater. At the time she was working in the theater's tech department. "From there I went on stage at Pips Comedy Club in Sheepshead Bay Brooklyn and never looked back," she says. "That was 40 years ago."
Ever since performing at Pips, Montgomery has made more than two dozen television appearances everywhere from Oprah to Comedy Central. She has headlined at clubs and colleges and starred in two production shows in Las Vegas. She estimates that in Las Vegas alone more than five million people have seen her perform.
Montgomery remembers the early hardships she faced touring as a comedian and young mother. It especially had its challenges because she had an infant son and he went where she went. That mean the duo visited all kinds of seedy comedy joints. "I grew up in the 1970s when Women's Lib was first taking hold. I never even thought I COULDN'T bring my kid with me," she says.
One time Montgomery brought her baby son to a bar where she was working. The bouncer told her she wasn't allowed in because he was a minor. "I said to bouncer 'What do you think he's gonna do, crawl up to the bar and ask for a breast on the rocks?'" recalls Montgomery. They let him in.
The first time she went back on the road after giving birth she had no one to watch her baby boy while she performed. Ever resourceful she took him to the gig and the only person who offered to take care of the infant during her set was the bouncer who was over six feet tall and covered in tattoos and piercings. "I went onstage and did my show," she explains. "When I was done, not knowing whether my baby was sold or not, I ran into the office where I saw the bouncer rocking him. He told me my son was crying and he was afraid to take him out of the car seat so he just rocked him, car seat and all."
About four years ago Montgomery was doing a podcast with three other female comics who were over 40 like her and happened to all be friends. They were having such a great time together Montgomery thought to herself that they had the makings of a great show. She loved the chemistry between them and thought about how typically there is usually just one woman in a comedy gig. "Bookers don't like to place two women on a show because they say 'they all talk about the same things, like their period,' says Montgomery. "I call that male logic."
From there she gave birth to Funny Women Of A Certain Age. Montgomery shares that the show was created for purely selfish reasons. "I wanted to work with my friends. There is a different dynamic when women work together. Things fell even more into place when Coree Spencer, the founder of the Cinder Block Festival, offered to premiere the show at the festival in September 2017.
Then they were given a monthly residency at the Kraine Theatre in Manhattan's Lower East Side. "This is a show straight from the unfettered mouths and uninhibited minds of the funniest, most daring, most experienced people in comedy: the women that have seen it all," says Montgomery who has also branched out into developing solo shows and directing. They have stayed in the sketchiest comedy condos, raised children on and off the road and have been asked to trade sexual favors for work. "Trust us, we have a lot to say."
In 2019, the women performed their show for a number of industry professionals in an industry showcase at the Kraine Theatre. Many networks were interested but Montgomery longed to bring the show to Showtime, the network that gave her the first big break of her TV career.
Funny Women of a Certain Age premiered on Showtime in March, 2019. The comedy special featured Fran Drescher and other ace comedians including Montgomery, Luenell, Lynne Koplitz, Kerri Louise and Vanessa Hollingshead.
Not only is the show a comedy special, it also addresses what it is like to be a female in a male dominated business, especially working as a woman comic on the road during during the 1970s and 1980s. "People think when you have reached a certain age, you are done with being creative," Montgomery shares. "I'm proud to prove that at sixty-years-old I still have something to say along with my fabulous co-stars.
Funny Women of a Certain Age was performed at the Bell House in Brooklyn before a sold out crowd. "It was a dream come true," says Montgomery about turning her show into a TV special, especially since Showtime only presents a dozen comedy specials a year. "When I turned 50 I saw the writing on the wall. Show business is not kind to you when you get older. But the fact that Showtime took a chance and believed in the show from the beginning goes beyond my wildest dreams."
A second Showtime special More Funny Women Of A Certain Age premiered March 14, 2020 and featired another round of comedy greats including Caroline Rhea, Carol Leifer, Tammy Pescatelli, Julia Scotti and Thea Vidale. The third special will be taped in Los Angeles at the Irvine Improv and will include Wendy Liebman, Teri Hatcher, Monique Marvez, Leighann Lord and Marsha Warfiel.
Montgomery credits her can do drive for building her show from scratch and getting the Showtime special, which she executive produced with David Goldberg, Rob Cea and Evan Shapiro. "I don't take 'no' for an answer. And I keep my head down and I push through," she says when asked about her drive. "Every failure makes me stronger. So I guess you could say if I was a comic book character, failure is my superpower."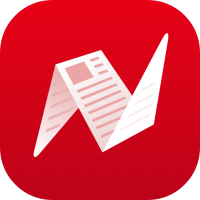 This is original content from NewsBreak's Creator Program. Join today to publish and share your own content.