True Jackson always loved to connect with teenagers through her music. She was inspired by Taylor Swift. "Taylor was so electric on stage and it was easy to connect to her lyrics," says the Los Angeles native who has been writing songs since she was a little girl.
Jackson spent hours writing and recording songs from her bedroom with a dream that someday those songs would be performed at a venue in Los Angeles or even better, on tour. "I wanted to write songs like her," she adds.
Jackson's aunt bought her a special edition Taylor Swift guitar. Her parents gave her lessons. So by the time she was ten she had already had the tools to write a song named "Set Free" to honor her grandma who was dying. "Things just seem so hard, they weren't like that when you were here," she wrote. "Remember all the times we laughed along so this is for you and it's a song."
When she performed the song after her grandma had passed away Jackson saw how people reacted to her music and how it made them feel. "I wanted to be able to touch people's hearts," shares Jackson. "I also saw how it helped my family get past a hardship and I wanted to do that for others."
In early 2020, Jackson was 15-years-old and working on getting her music into the world with a single she had just written with Jonah Roy, an accomplished Missouri based artist with a following on Spotify.
Their chance meeting had been arranged by their respective mothers who had not seen each other since high school. The mothers had reunited via Facebook messenger after commenting on each other's posts about their children's music.
"From her social media I noticed that True was writing these amazing songs in her bedroom and they needed to be produced," says Roy who wrote a song with Jackson within fifteen minutes of their meeting. "Her songs were so real with beautiful melodies and also had deep lyrics about her life. I could see a lot of people resonating and connecting with them."
Roy brought the song to his nineteen year old producer, Jack Woods, who also instantly connected with True's music. "We loved working with True and had the same musical taste and vibe," says Woods. "Jonah and True's voices have a great sound together and manage to be very current and retro at the same time."
The three began to collaborate. But then Covid-19 changed everything. Despite the pause they decided to push on with her album—virtually. "You don't need a professional studio anymore, I have my studio in a bag," says Woods. "I bring it with me wherever we go and we just make all these songs from our bedrooms using a program called Ableton. We basically use the cheapest equipment we can find without sacrificing the quality of the recording."
After being in quarantine for several weeks and living so much of her life virtually, Jackson wrote the song "End of the Visible Spectrum." As Jackson explains the song is about the dueling forces of craving to be free from being constantly online in the midst of a pandemic and wanting to continue to live life. "Growing up as a teenager you have enough freedom to make your own decisions," she says. "But now that everything is virtual you're still trapped by the pressures of societal standards that you see on line. And we are still going through all the challenges of that."
Jackson took all her reflections and struggles and recently released the indie pop album "Simulation." As the lyric from the album's title song goes, "We are living in a simulation. One big complication planned out for us." Her songs chronicle life before and during the onset of Covid-19. The pause has given her much inspiration. "The pandemic has actually made me more creative. It forced me to sit with myself and figure out what I really wanted," says Jackson. "I can be sad, happy and in-between. And I know that I always want to express that through music and move people."
As Jackson turned 16 in quarantine, it was an extremely emotional day for her. She celebrated with friends driving by, honking horns and kids seeing each other for the first time in months from a distance. There were a lot of tears and no hugs. Like her fellow quarantined teenagers, she missed school and friends. Yet it was also a pivotal moment as she became even more driven to get these songs out of her bedroom and into the world. She also hoped maybe it would help her friends process how they were feeling.
In addition to Woods and Roy, emerging artist Paco came on board and was also instrumental to the album's genuine, soulful and upbeat perspective. "I came on to help with verse and flow," says Paco. "I found it crazy how True uses her experiences and emotions to channel them into art. Also, she's so young. It makes me think of how much more she is going to grow and thrive in the music industry."
From such devotion to Jackson's music, in the midst of a pandemic, they were able to create the album of her dreams as she sang from a makeshift backyard garage studio. "I hope that what people take away from "Simulation" is that it's an escape from the virtual reality we live in right now," says Jackson. "If people can connect with the lyrics and relate them to their own lives maybe that will help them get through these hard times."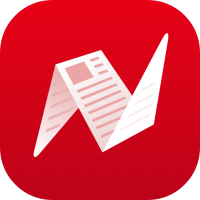 This is original content from NewsBreak's Creator Program. Join today to publish and share your own content.