On September 11, 2001 at 9:26am the FAA shut down its airspace. More than 4000 planes were made to land at its closest airport. That lead flights coming from Europe to land in Canada.
38 planes containing 6,579 passengers and crew members, 11 dogs, nine cats, and two endangered apes were diverted to Gander, Newfoundland. This small town in Eastern Canada ( population: 9,651) with a giant heart quickly sprung into action.
And Suddenly over the course of five days Gander's population exploded. Community buildings were transformed into shelters. The town called on its citizens for help for anything they could do. And they delivered! 
What happened next? How did these unlikely strangers coexist? And what did the locals do? The hit musical Come From Away movingly recounts how the lives of strangers intertwined in the most unimaginable and extraordinary ways. Throughout the Tony-winning show 12 performers tell the stories of real life people or composites of them. 
To help tell the story Come From Away has a toe tapping, heart thumping original Celtic, folk-rock score. Instruments like the Irish fiddle and flute is played by the eight piece band on stage. It's an astounding story of people helping total strangers in the most dire times. It's about hope. It's about friendship. It's about the beauty of the human spirit. As Desmond Tutu once said, "Do your little bit of good where you are. It's those little bits of good put together that overwhelm the world." 
As the lyrics in the song "Somewhere In The Middle of Nowhere" from the show goes: 
"Somewhere, in the middle of nowhere, in the middle of who knows where (who knows where), there you'll find… Something in the middle of nowhere, in the middle of clear blue air, you've found your heart, but left a part of you behind." 
 This month it was announced that on September 21 Come From Away will return to Broadway's Gerald Schoenfeld Theatre where it will play its 1,251st performance. 
 The cast will feature De'Lon Grant, Joel Hatch, Caesar Samayoa, James Seol, Q. Smith, Pearl Sun,  Rachel Tucker, Astrid Van Wieren, Emily Walton, Jim Walton, Sharon Wheatley, Paul Whitty, Josh Breckenridge, John Jellison, Tony LePage, Monette McKay, Happy McPartlin and Julie Reiber.  (On October 8, Petrina Bromley will return to the cast.)
A "Best Musical" winner all across North America, the hit show has won the Tony Award for "Best Direction of a Musical" (for Christopher Ashley), Olivier Awards including "Best New Musical," Outer Critics Circle Awards, Drama Desk Awards and many other accolades.
On September 10, Apple Original Films' filmed version of Come From Away will premiere on Apple TV+. The production marks the first Broadway show to be streamed by Apple TV+. The filmed version was directed by Christopher Ashley, who also directed the original Broadway production. It also stars an ensemble led by members of the Broadway show.  The live performance of the show was filmed in New York at the Gerald Schoenfeld Theatre in May 2021, where the Broadway production is staged. The audience included 9/11 survivors and front-line workers. It also employed more than 200 people including members of the Broadway crew, staff and creative teams.
Not only has the show touched so many lives of audience members, it has transformed the ensemble who get to tell the story. "This show is a keen reminder of the practice of kindness," says Astrid Van Wieren, who is an original member of the show's Broadway company. "We are all capable of heroic moments. And those moments needn't be epic. This show has changed me and kindled in me a desire to be better, kinder and more present for others."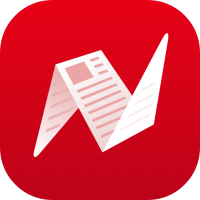 This is original content from NewsBreak's Creator Program. Join today to publish and share your own content.