Growing up in Santiago de Cuba in the 1950s, Liana Munro dreamed of one day becoming a professional ballerina. "My father gave me a great love for dance," she shares. "As a little girl I remember standing on his two-toned shoes clutching his linen guayabera as he led us in a salsa.
Studying classical ballet from the time she was eight, Munro couldn't wait to come home from her dance studio, put on her pointe shoes and practice. She even auditioned and got the title role of her dance studio's production of Cinderella. However, the revolution was under way in Cuba. Two weeks before the production, the theater was bombed.
By the time Munro was 13, her parents sent her to a British school in Jamaica where she had to put all her energies towards getting through day to day. That took priority over pursuing dance. "I had to focus on my studies and learn English," she explains.
Since things were so volatile in Cuba Munro never returned home. "The government wouldn't allow my parents to leave," she shares. "I didn't realize then that I would never see them again."
Munro graduated from school, married a British man, moved to Florida and had two daughters who inherited her love of dance and are talented dancers. "I missed dance terribly," says Munro. "But I had to work."
For nearly forty years Munro worked in sales and marketing, retiring from export sales in 2018. Since then she has worked as an Administrative Assistant. Throughout the years she devoted herself to helping her children achieve their dreams. "However, when they left for college, I had no purpose and felt miserable," shares Munro. "I worked, watched TV and ate potato chips."
Knowing she needed a purpose, in December 2007, her best friend and best friend's sister asked, "If you could pursue any dream what would it be?" Munro's answer? Dance.
The friends gave Munro a gift certificate to take ballroom dance classes. She was 63. From the moment she started Latin lessons at Kalubys Dance Club in Jacksonville, Florida, Munro was hooked and couldn't wait to get to the studio. "Dance makes me feel special," she says. "It lifts me up, especially after a hard day. Also, when I am dancing I don't think about anything else. I am transported."
Munro began studying salsa, hustle, rumba and mambo. "They were so much a part of my culture and past," she says. "Then I started learning smooth dances—the Viennese Waltz, Foxtrot, Tango. They are all so beautiful."
Currently, Munro dances around three days a week, taking private lessons. For the past 13 years she has been dancing with Alexander (Sasha) Ivanov at Arthur Murray Dance Studio in Palm Coast. She also dances with Brent Hyskell from Kaluby's Dance Club.
She particularly adores the Fox-Trot and Salsa. "Two opposites," observes Munro. "The Fox-Trot is classy, suave, but a bit sassy, and makes me feel like I am floating! Whereas the Salsa is fast, happy and sometimes sexy." Oftentimes her body responds to the rhythm and she can feel it take over and really let go. "That sometimes disturbs my teacher because I don't always follow the ballroom rules," she says.
Several months after she began dancing her teacher enrolled Munro in a ballroom competition on a dare. She thought, "I'll do it!" But she never thought anything would come from it.
Munro won first place.
"I remember walking up to the podium in complete disbelief. It was unreal. A total shock!" she shares. Monro won the Pro/Am Senior World Master Champion in Rhythm multiple times. She has also won first place in Rhythm at competitions and continues to compete and perform.
"It never crossed my mind that I would be dancing at this stage of my life," says Munro who is now 77-years-old and continues to do splits during. "Entering competitions and winning seemed mind blowing and still does. To do something I have longed to do since I was a little girl gives me a giant sense of accomplishment."
Dance has given Munro even more of a connection to her Cuban roots. As a judge once commented, "She dances from the heart."
"I can picture my father all those years ago in his beautiful white linen guayabera and two tone shoes, dancing the bolero, rhumba and salsa to "Besame Mucho" with so much passion," says Munro. "I think, yes, he gave me that. I dance from my soul."
Munro credits her daughters, Lainie and Alicia, for encouraging her to keep dancing (Lainie is a New York-based professional dancer, performer, choreographer and dance teacher.) "I consider myself very blessed that I can continue to work, dance and be active," Munro adds. "I believe that ballroom dancing is has kept me flexible, alert and in good health."
Erma Bombeck once wrote that at the end of her life, when she stands before God, she hopes she can say, "I used everything you gave me." Munro lives by the same mantra. "Isn't that wonderful?," she says. "That's what I want to say to God at the end of my life."
While the awards and recognition are wonderful, Munro remains focused on something even more meaningful. "My goal is not to be the perfect dancer. My purpose is to inspire others, especially those my age," she shares. "When I am performing I don't worry about doing the perfect steps or perfect arm movements. I want to entertain and see people smile as if they were dancing with me."
She finds the most joy when strangers tell her, "I wish I could do that." Munro replies, "Oh yes. You can! If I can do this, so can you."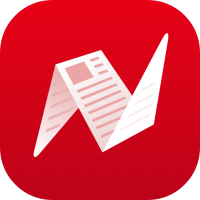 This is original content from NewsBreak's Creator Program. Join today to publish and share your own content.