Norbert Leo Butz, one of Broadway's most beloved talents, is performing live from Feinstein's/54 Below on August 21 at 7pm ET. The two-time Tony-winning actor will sing intimate songs that were inspired by the seven months he spent in isolation in Vancouver, British Columbia, filming the NBC series Debris. The show will also be available to view live online through BroadwayWorld Events.
Live from Feinstein's/54 Below:Norbert Leo Butz is his third original show at Feinstein's/54 Below.The powerhouse performer sings songs of alienation and anxiety, hope and transformation, and the healing power of a perfectly written pop song.
The evening features Norbert playing all his own arrangements, on piano and guitar, of some of pop and rock 'n' roll's greatest all time songwriters, including Bruce Springsteen, Dolly Parton, Peter Gabriel, Tom Waits, Joni Mitchell, Fleetwood Mac and more. This show will feature a duet with a surprise special guest. Butz has been known to sing from such a deep place. "I have never been too concerned about things you're supposed to be concerned about as a singer," he says. "Pitch is important and so is sounding good. But I think there's something underneath all that."
Designed to make more shows accessible to fans from across the globe and to recreate the live experience, all shows in the new series are presented exclusively at the time of performance with an in-house audience. This event is being streamed online through BroadwayWorld Events. To purchase tickets, go here.
Butz, who has starred in the shows My Fair Lady, Big Fish, Catch Me If You Can, Dirty Rotten Scoundrels, Wicked and The Last 5 Years, has a special connection to New York City. He grew up in a small town outside St. Louis, Missouri. Then he lived in the deep south in Alabama. "I didn't move to New York until I was 28. I was already married and expecting a child when we moved to Brooklyn," he says. "After living in Brooklyn for a few years, I've been in northern New Jersey." For several years, he divided his time in the Florida Keys, where he filmed the television show, Bloodline. "I've always felt like I've been a visitor of New York City," says Butz. "And I love visiting."
He shared some of the things he loves in New York City.
Prospect Park. "I have a real fondness for Prospect Park. It's an amazing park, with gorgeous architecture and a great neighborhood feel.
Food. "The food in New York is world-renowned. There's a place that closed on 8th Avenue called Sosa Borella, which used to be my favorite. Now I have to find another favorite."
Culture. "You can't beat the theater in New York. It still is the center of the theater world. In a digitized world, I know a lot of people have said it, but just there's nothing like the real article — the three-dimensional experience of witnessing flesh and bone onstage in front of other human beings. They say it's dying. But I don't think it will ever die."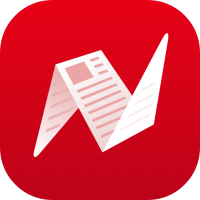 This is original content from NewsBreak's Creator Program. Join today to publish and share your own content.