Lynda Carter has inspired legions of girls and women around the world playing the title role in the hit series Wonder Woman. The DC Comics superhero could stop bullets with her bracelets and use her lasso for truth telling. She was a renegade for good and reminded us of the possibility of our power.
One person who has been emboldened by Carter firsthand is her daughter, Jessica Carter Altman. "My mom inspires me daily," says Carter Altman, who is based in the Washington, DC area. Her mother was in her early twenties when she was cast as Wonder Woman. There weren't other TV series that had a superhero female protagonist as its star.
Carter Altman can picture herself at five-years-old going downstairs to the cabinet where her parents kept the Wonder Woman memorabilia. "I put on the Wonder Woman crown, bracelets, and lasso of truth and started running around the house pretending to be a superhero," says Carter Altman.
In addition to having a great role model in her mother, Carter Altman was also deeply inspired by another groundbreaking woman in her life, her grandmother. Sophie Altman was one of the first women to graduate from Yale Law School and was a pioneering force in television. "When she graduated, no one was hiring female attorneys," explains Carter Altman. "She ultimately became an Emmy winning television producer and is in The Guinness Book for creating the longest running game show, It's Academic.
That fierce spirit, (combined with the example set by her attorney father, the late Robert Altman, who founded a leading video game company), led Carter Altman to forge her own path. "I have been singing for as long as I can remember." she says. "Whenever I would hear a song, I would immediately start singing and dancing around the kitchen." Even in her daughter's baby journal Lynda Carter would describe how her little one sang on her baby monitor when she left the room.
Carter Altman remembers how she and her brother, James, who also played guitar on their mother's last album, did elaborate plays and musicals. "Whenever our parents went out, we would be home practicing," says Carter Altman. "As soon as they came home, we would take them to the living room and perform. Looking back, I am amazed at their patience after a long day to sit and watch us."
She was also taught to strongly value education. "I was raised on the notion that you can do anything with a law degree," says Carter Altman. "Law school teaches you how to think. And I believed a legal education would give me the power to do whatever I wanted."
During her second year of law school when Lynda Carter was touring with her band, she asked her daughter to perform the Everly Brothers song "Dream, Dream, Dream" at The Kennedy Center. My mother assembled a band of some of the greatest musicians in the world who are in the hall of fame and are some of the most recorded artists in history. Yet they welcomed me like family and imparted invaluable lessons about performing," says Carter Altman. "On the night of the show I was so nervous I had a white-knuckle grip on my microphone."
Carter then invited her daughter to sing with her at Jazz at Lincoln Center. They recorded a duet on Carter's next album. That led to performing more together throughout Carter Altman's time at law school.
But Carter Altman was convinced that once she graduated from law school and had a job at a law firm, she would have to put music behind her. After taking the bar exam she realized how flawed her logic was. "Why should I quit? Who determined that it was impossible to pursue music and law?," she shares. "Simply because I do not know someone who has followed this path, does not mean that I can't."
Determined to pursue music Carter Altman headed to Nashville, ultimately met her producer Jason Lehning, and got busy igniting her dream. She searched for lesser known songs or ones that had had been forgotten with the passage of time. "So I could make them my own," she explains.
Creating and calling the album "No Rules" was her rebellion against the premise that she had to choose either music or law. "This EP started at the beginning of my legal career," she says. "I had to find a delicate balance between my responsibilities at my firm and my music. And throughout this process I have discovered that, indeed, there are "no rules."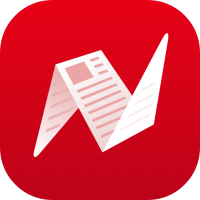 This is original content from NewsBreak's Creator Program. Join today to publish and share your own content.