To borrow from the great writer William Zinsser, "memoir isn't the summary of a life; it's a window into a life."
And this month at The Hundredth Hill the memoir is celebrated and presented through live theater. A non-profit artist residence and retreat in Bloomington, Indiana, The Hundredth Hill's rolling green landscape and unique creative spaces have drawn artists from across genres and borders to find inspiration and focus. Located on 50 acres of pristine woodlands, wildlife, butterflies, blackberries, and meteor showers, the locale is the ultimate incubator for art to be created and performed.
To that end, The Hundredth Hill Artist Residence & Retreat Presents,Memoir: A New Play Salon. The performances are running two nights, August 3rd and Friday, August 6th from 7pm to 8:30pm on the Raven's Perch Outdoor Stage, to a socially-distanced audience.Visit www.thehundredthhill.org/support-us for more details.
The evenings feature staged readings of the works of four writers: Mike Caemmerer, Carmen Meyers, Eric Mulholland and Jeryl Brunner. Their insightful pieces center around themes of transformation and transcendence.
A handful of Bloomington's favorite actors will join the cast as the playwrights delve into autobiographical accounts of survival and loss. The pieces involve everything from verbatim political dialogues of division and dissent, to the deaths of partners, illusions, and faith—and the subsequent expansions, renewals, and joys that appear glimmering in their wake. A question and answer session with the playwrights will end each 90-minute evening.
Krista Detor, an internationally-renowned singer/songwriter and composer, who has been recognized by both houses of the Indiana Legislature for Contribution to the Arts, is the Founder and Resident Artist Director of The Hundredth Hill Artist Residence & Retreat. Memoir is The Hundredth Hill's first multi-playwright residency and is based in Detor's longstanding love and passion for theater. The plays are produced by Danielle Bruce of the Arts Alliance of Greater Bloomington.
"How does a good play become a great play?" asks Detor when sharing her inspiration behind this unique artist residency that gives playwrights the tools and space they need to create. "An engaged audience. Imagine having had the chance to see a staged reading of Cat on a Hot Tin Roof, or The Importance of Being Earnest, or Angels in America as they were developing. You'd have been witness to theater in its purest form as inspiration took shape and the life of the play emerged."
It has been a busy summer of performances for The Hundredth Hill. Just this month aerialist choreographer and performer Dreya Weber performed her beloved one-woman show, Hexen, there. A talented multihyphenate, Weber is writer, producer, actress and director. She has collaborated with many celebrities including Madonna, Rhianna, P!nk, Cher, Katy Perry, Taylor Swift, Carrie Underwood, Britney Spears, Christina Aguilera and on and on. Not only did Weber design and choreograph the aerials for Magic Mike Live throughout the world, since 2004, she has created P!nk's aerial performances.
Next month, the play Children's Crusade returns to The Hundredth Hill. The show was developed and staged at The Hundredth Hill last year during the height of the Pandemic and then performed in a socially distanced majestic setting at Hundredth Hill's outdoor theater.
Children's Crusade has since been workshopped in New York for eight months and has new cast members and new music. The production is ending a national tour where it where it all began at The Hundreth Hill.
The play tells the story of eight underserved children rom Utica, New York who believe one among them to be a prophet. They venture on an odyssey to the holy land and chronicle their journey from their small cul-de-sac all the way to Jerusalem. Leaving the only world they've ever known, the children discover surprising truths about themselves.
For Detor, and her Hundredth Hill co-founder David Weber, creating The Hundredth Hill, for artists and audiences, was vital, especially now. "There has to be space for the arts," says Detor. "Otherwise how do we imagine our future? If we don't have the expansive beauty and possibility that art gives us, what are we fighting for?"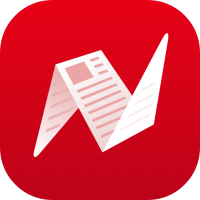 This is original content from NewsBreak's Creator Program. Join today to publish and share your own content.