The Cape Playhouse, considered one of the best small stage theaters in the United States, is also a historical place. It is the longest-running professional summer theater in the country. As the New York Times, it is a "place where Broadway goes to summer."
Since its beginnings, The Cape Playhouse has attracted a long litany of famous actors including Julie Andrews, Bernadette Peters, Olympia Dukakis, Bette Davis, Henry Fonda, Betty White, Gertrude Lawrence. Ginger Rogers and more.
Another Cape Cod gem is the the Cape Symphony. Just imagine, their mantra is to "inspire joy." Cape Cod's professional orchestra performs at the Barnstable Performing Arts Center in Hyannis. 
Jung-Ho Pack, Cape Symphony's Artistic Director and Conductor has worked with world-class artists like Yo-Yo Ma and James Taylor and has conducted orchestras around the world. As Pack declares one of his goals is to reach every single person on Cape Cod with the gift of beautiful music. "As artists, we have a responsibility to encourage humanity in our society," he says. "I do what I do to help make the world a better place. It's not just about presenting Beethoven and Mozart; It's about helping people connect with who they are and with each other."
After more than a year's hiatus, the Cape Playhouse and the Cape Symphony are back. And they are joining forces. This dynamic duo just announced their first-ever joint concert, Symphony at the Playhouse: In Harmony, to be held on the lawn at the Cape Playhouse in Dennis on July 31.
As part of the gala celebration, the evening will feature musical selections from the new musical Austen's Pride performed by some of Broadway's great talents Mamie Parris (School of Rock) and Bobby Conte Thornton (Company), along with Olivia Hernandez, who was seen in the production at The 5th Avenue Theatre. The 26-piece orchestra will be conducted by Jung-Ho Pak and the concert will also feature popular Broadway tunes from Chicago, Gypsy, and Fiddler on the Roof, as well as patriotic songs to further enhance the outdoor summer concert experience. 
Austen's Pride features book, music and lyrics by Lindsay Warren Baker and Amanda Jacobs. Baker's dditional collaborative works include Lily A Musical Portrait; Truth In Beauty: A Shakespeare Sonnet Project; Daniel, The Musical; All the Buzz; Personal Foul, The Rendez-Vous and Blocked. Jacobs' other works includes Learning How to Drown, The Up Side of Down. In 2014, Jacobs was selected by Jane Austen Society of North America as their International Visitor. She spent six weeks in Chawton, UK, Jane Austen's home, composing, performing/producing concerts.
In this extraordinary new musical of Pride and Prejudice, Jane Austen enters her most famous love story and embarks upon a journey of self-discovery. The musical tells an unforgettable story with an luminous score that will transports to another time and place. Austen's Pride was produced in October 2019 at The 5th Avenue Theatre in Seattle, and in March 2019 at ACT of CT in Ridgefield, CT.  
Symphony at the Playhouse: In Harmony celebrates the return of live theatre and will benefit The Cape Playhouse, a nearly century-old  professional non-profit theatre that went dark last year due to the Covid-19 pandemic for only the second time since its opening night in 1927.
For more information and to  purchase Gala tickets for Symphony at the Playhouse: In Harmony visit capeplayhouse.com.  For more information on Austen's Pride, please visit austensprideamusical.com.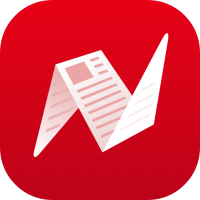 This is original content from NewsBreak's Creator Program. Join today to publish and share your own content.