For fans of holiday and made-for-TV movies, imagine if you could meet one-on-one with your favorite stars on The Hallmark Channel, Lifetime and Netflix.
No need to imagine. RomaDrama Live! is heading to the Nashville area. From July 30 through August 1, 2021, at The Factory at Franklin, fans will have the opportunity to take selfies, get autographs and attend brunches with a plethora of celebrities including Jesse Metcalfe, Trevor Donovan, Ryan Paevey, Wes Brown, Eric Mabius, Gregory Harrison, Brian Krause, Brittany Bristow, Teddy Sears, Rob Mayes, Drew Fuller, Paul Greene, Tyler Hynes, Shawlini Manjunath-Holbrook.
Stars will meet fans in one-on-one meet and greets, take selfies and chat on celebrity panels. Plus, audiences will be able to learn about the process of creating and writing romantic dramas directly from the writers.
Also, a whole slew of Nashville's great musical artists will perform including Cassadee Pope, Ty Herndon, Jamie O'Neal, Anthony Smith, Bri Fletcher, Minnie Murphy, Aliyah Good, The Kentucky Gentleman, Paulina Jayne, Lucas Hoge, Mary Sarah, Presley & Taylor, Exit 216, and DOZZI.
RomaDrama Live! is the brainchild of best friends and entrepreneurs. Gabrielle Graf Palmer, (an entertainment and sports sponsorship executive), and Sara Lunsford (the "spreadsheet queen and number cruncher" and an ace management consultant). The dynamic duo met by chance 26 years ago when they were both at the airport in Atlanta and dressed identically from head to toe. In 2019, they joined forces to create their company BriteStar Events, LLC, which produces fan-based events.
"For us, working together has always been a dream. However, our career paths were so far apart, and there was never an opportunity," shares Graf Palmer. "We united in our love for this genre of entertainment and the desire to create the opportunity for other fans to live their dreams of meeting the actors we've welcomed into our homes and grown to love, especially during the shutdown. Even before Covid-19, there was a massive void for fans in this space."
Graf Palmer and Lunsford shared more.
What are your specific backgrounds and how did it help you create RomaDrama? 
Gabrielle Graf Palmer: My professional experience is in entertainment and professional sports. My career began in 1998 when the Columbus Blue Jackets franchise was awarded to the city of Columbus, Ohio. I was one of the first employees (5th employee and 1st woman) hired by former President Doug MacLean. While with the organization, I was an integral part of developing the franchise from the ice up. I got a lot of coffee and met a lot of housekeepers.
Still, I learned to write press releases, plan press conferences, write pitch decks, run meetings, plan focus groups, a whole lot about arena construction, how to license merchandise, how to sell tickets, select a mascot, design a jersey, and so much more.
After working with CBJ, I moved to Nashville and worked as the Director of Sponsorship for SFX, which is now LiveNation. I worked in both Nashville and LA, selling millions of dollars in local and national sponsorships. I stayed within the framework of the entertainment business, working for industry publications and record labels and then again for the NHL. 
In these positions, I developed the relationships and experience I needed to venture out on my own into the world of live events. In addition to my career in entertainment, I am also a licensed Realtor with The Van Steyn Partners at REMAX Premier Choice in Worthington, Ohio.
Sara Lunsford: My background is in management consulting, primarily in marketing, communications, and IT. I've been helping other companies grow and manage their businesses for years, so it's been a lot of fun to apply what I've learned from large corporations to our start-up.
What future BriteStar Events do you have on the horizon?
Gabrielle Graf Palmer: Our next event is in Atlanta, Georgia, September 17-19, 2021. This show will be unique because we are offering an even smaller boutique fan experience within our regular event. This event will be for one specific Hallmark series. This particular show has a passionate fan following.
We are excited to announce the lineup very soon! Our goal is to make every show experience different than any of our other events. Atlanta will have a lot of fun changes from Nashville.
In January 2022, we will take RomaDrama to Palm Beach, Florida. This event will be unlike any you've ever attended. I am dying to give you details, but I can't spoil the surprise. I can tell you we will have part of our show at The Breakers Hotel. imagine yourself in the middle of a movie set. Let your imagination run wild.
So many women have a dream to produce or create or start a business on their own, but don't have the resources or courage, what would you advise them? 
Gabrielle Graf Palmer: Believe in yourself! Regardless of how many people tell you, "You'll fail," or "You need to get a real job," stand your ground, have confidence in your strength, and do not lose sight of your dream. It's terrifying and painful more than not. You will have sleepless nights, you will lose half a head of hair, and question your decision with every other breath, but keep going. Do not take no for an answer, and do not be too closed-minded to adjust as you learn. If you keep pushing, the opportunities will present themselves, but you have to believe. Shed the non-believers; you will never move forward with the negativity.
Sara Lunsford: If you have a dream or the drive to build your own business, you don't need anyone else's permission. You have to go for it. Be brave – even if it's only for 5 minutes at a time. If you don't have the resources today, be creative. You are your own best resource. But you also can't go very far alone. Surround yourself with people who you can learn from and that inspire you. Your journey will be sweeter, and you will go much farther than you could alone.
How would you describe RomaDrama Live! And what are some key things to know about the event?
Gabrielle Graf Palmer: At RomaDrama Live! people have the opportunity to meet fan-favorite celebrities, musical artists, screenwriters, and authors. This unique and intimate event allows fans to experience their dream level of one-on-one conversation and interaction with stars, made possible by our limited ticket cap and scheduling.
You will experience all of this while taking celebrity selfies, getting autographs, professional photo ops, attending VIP after parties and exclusive VIP brunches with the celebrities, and making memories that will last a lifetime. This is an entirely immersive, boutique fan experience.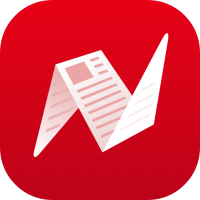 This is original content from NewsBreak's Creator Program. Join today to publish and share your own content.