The off-Broadway show Blindness tells the gripping story of a world changed forever by an uninaginable global pandemic. The show reminds us that from the darkness, we will all emerge stronger.
Now playing at the Daryl Roth Theatre in Union Square, Blindness was one of the first shows to open in New York City during the pandemic. The show is presented by Tony Award-winning producer Daryl Roth. Blindness has performances until July 25.
As the New York Times declared, the production is "more than a fable about hope and humanity, it plays as a thrill for long-deprived ears and eyes."
Told entirely through narraration and brilliant sound and lighting design, the audio play takes place in a world where a man suddently goes blind. As this epidemic spreads an entire population is forced into quarrantine. Without giving too much away, Blindness is about survival and hope.
The show began at Donmar Warehouse and is based on José Saramago's dystopian novel. It was adapted by Tony Award-winning playwright Simon Stephens and directed by Walter Meierjohann. Ben and Max Ringham created the riveting immersive binaural sound design. Juliet Stevenson brilliantly narrarates as the Storyteller/Doctor's Wife.
"All of us are yearning for a sense of togetherness so dearly missed over these past many months," said Roth. "We are grateful to be able to present this beautiful, stirring, and thoughtful work, and are very fortunate to have flexible space that allows a return to shared experiences in a safe and controlled way."
Just seventy minutes with no intermission, the play is told in narraration through individually sanitized headphones on each chair. The audience is separated into pods of two and placed in socially distanced sections. Obersvering health and safety protocols tickets sold to only 86 attendees per showing, as mandated by current local and state regulations, with multiple showing times spaced throughout the day to allow ample time in between for venue sanitization.
Visitors and staff are required to wear masks at all times while inside the theater. The audience enters from one entrance and exits through another, creating a one-way traffic flow. Enhanced building ventilation technologies brings more fresh outdoor air into the theater and disinfects re-circulated air.
Blindness's sold-out premiere at the Donmar garnered glowing reviews and brought appreciative patrons together to witness its urgent and timely message. Just as it was presented in London, New York audiences hear the narrative unfolding around them through binaural headphone technology while surrounded by immersive lighting and atmospheric design. Together, and safely, the audience experiences the importance of community in our present moment. They are reminded of the hope that lies ahead.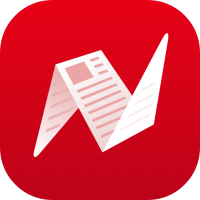 This is original content from NewsBreak's Creator Program. Join today to publish and share your own content.