The show Hadestown, which returns to Broadway this September 2nd, has broken several records.
Anaïs Mitchell wrote Hadestown's music, lyrics and book. This marks the fourth time in Broadway history that a woman has accomplished this creative feat. It's also the first time that a Broadway show's female composer (Mitchell) and female director, (Rachel Chavkin), won Tony Awards for their work.
If that's not enough it's first time, in over a decade, that a woman has been the solo author of a Broadway musical.
"I have desperately missed this show and our company over the past year," said director Rachel Chavkin when it was announched that the show would be reopening at the Walter Kerr Theatre. "Hadestown is about rebirth and the deep need to tell old stories anew in fellowship together. I think when audiences reunite with our company, onstage and off, it's going to be wildly powerful."
As Chavkin explains Hadestown also centers around a community joining forces and calling for change. "As we've seen demands for necessary change from across the country—in the fight for racial justice and economic justice and environmental justice—the show's central theme of imagining how the world could be will ring out particularly loudly."
The musical, which won eight Tony Awards, including best musical, offers an utterly unique retelling of the myth of young lovers Orpheus and Eurydice. However, no prior knowledge of the Greek myth is required. There is also an engaging back story about Persephone and King Hades, the more hardened couple.
Hades rules Hadestown, controlling who stays and who goes. The show contains a soothing mix of musical styles from rock to toe-tapping New Orleans jazz to American folk music. The audience is taken on an epic journey to the underworld and back. Mitchell's soul nourishing melodies and Chavkin's poetic imagination are brought together to create illuminating theater.
Performed by a rich ensemble of actors, dancers, and singers, Hadestown deeply resonates while also offers hope. In addition to the show's Tony Awards, Hadestown won four Drama Desk Awards, six Outer Critics Circle Awards and the Drama League Award for Outstanding Production of a Musical. The show is already the highest-grossing musical in the history of the Walter Kerr Theatre.
Mitchell first created Hadestown as an indie theater project that toured Vermont. She then turned the piece into an acclaimed album. With Chavkin, her artistic collaborator, Hadestown has been transformed into a genre-defying musical. Hadestown's road to Broadway took 13 years.
"Musicians are excited to tell the story of Orpheus," says Mitchell. "For me it's the idea of this artist who has so much faith in the world and the power of his art. He believes he can change the rules of the world. If he makes something beautiful enough, he could move the heart of stone."
Jeryl Brunner: It takes years to develop a show. How did you stay the course?
Anaïs Mitchell: There were several things. Certainly my collaborators over the years—from the very first version of the show we did in Vermont, which was a DIY community theater project. Then there was the album we made when touring. And Rachel [director Rachel Chavkin] and the creative team has been evolving in terms of this version of the show. The people who are involved in it have kept the wind in my sails.
And also there's the story itself. The thing about these ancient myths is they just keep giving. They never let go out of style because they are just so deep. There has been so much creative work on the part of so many people to get us to Broadway. It also feels like we're just pulling a thing out of the ground that has always existed. There was an ego-less kind of mystical quality that has kept me going.
Jeryl Brunner: Can you talk about how you came to create Hadestown?
Anaïs Mitchell: A lot of times if I'm writing a song, the idea for it comes out of nowhere. It feels like a gift from the muse. Then I'll have to explore and follow it down the path. That is what happened with this show.
I was in my twenties and driving to a gig in Virginia. Some of the lines from the song "Wait For Me" just showed up in my head. I'm not a mythology buff or anything like that, but it seemed to be about this story. I just knew the Orpheus myth. The lines that came to me are not in the show anymore. They went, "Wait from me. I'm coming. In my garters and pearls, with what melody did you barter me from the wicked underworld?" I thought, it sounds like a Eurydice story. It spoke to me because Orpheus is a musician. I started to work on it and got excited about the idea of putting my music and service in a bigger, longer form story.
Jeryl Brunner: How familiar were you with the myth of Orpheus and Eurydice?
Anaïs Mitchell: I remember reading a children's illustrated mythology book when I was a kid called D'Aulaires' Book of Greek Myths. I was also inspired by the movie Black Orpheus, which is set in Rio. There have been so many beautiful retellings of this story. Hadestown represents the way the world is. Orpheus goes there and thinks, I can change this if I make something that is beautiful enough. As a young idealistic person it felt like a story I wanted to tell.
Jeryl Brunner: Is there something you wish you could tell your younger self?
Anaïs Mitchell: The most compelling thing you can do as an artist is be exactly who you are and give yourself permission to do that. Often we are looking at other people to define what is successful and trying to like that. But I believe what people respond to is when you pull something out of the depths of yourself. That is a good lesson to keep learning.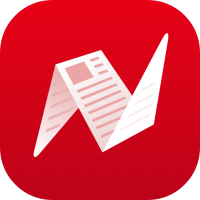 This is original content from NewsBreak's Creator Program. Join today to publish and share your own content.