On June 29th producers for the upcoming Broadway revival of Neil Simon's Plaza Suite announced new performance dates with stars Matthew Broderick and Sarah Jessica Parker. The play is directed by John Benjamin Hickey.
Plaza Suite will begin preview performances on Friday, February 25, 2022, with the official opening night set for Monday, March 28, 2022, at Hudson Theatre. Tickets for this limited engagement are on sale now and can be purchased by visiting www.plazasuitebroadway.com or www.thehudsonbroadway.com.
"We're overjoyed to finally be able to welcome Broadway audiences to the Hudson Theatre to see Neil Simon's celebration of New York, New Yorkers, and the wonderful ways they fall in love," wrote Parker and Broderick in a joint statement. "We simply can't wait."
Plaza Suite played a sold-out pre-Broadway engagement at Boston's Emerson Colonial Theatre in February 2020. The production was ready to begin Broadway previews on Friday, March 13, 2020 when the Governor issued the mandate on Thursday, March 12, 2020 closing all Broadway theaters. The play has never been revived on Broadway before.
The design team includes two-time Tony Award winner John Lee Beatty (set design), Tony Award winner Jane Greenwood (costume design), five-time Tony Award winner Brian MacDevitt (lighting design), Tony Award winner Scott Lehrer (sound design), Tony Award winner Marc Shaiman (incidental music), and Jim Carnahan (casting director). Plaza Suite is general managed by 101 Productions, Ltd.
Parker and Broderick, who have been together for over two decades and were married in 1997, are acting together on Broadway for the first time in more than two decades. In 1996, Broderick and Parker starred as adorable love interests in the musical How to Succeed in Business Without Really Trying.
In Plaza Suite Parker and Broderick play three different couples in one very famous hotel room, suite 719 at The Plaza Hotel. There's Karen and Sam, a long-married pair whose relationship may be finished. Muriel and Jesse are former high school sweethearts who seem destined for something very special. And Norma and Roy are the mother and father of the bride, ready to celebrate their daughter Mimsey's nuptials. But first they have to get Mimsey out of the bathroom.
Plaza Suite is produced by Ambassador Theatre Group Productions, Gavin Kalin Productions, Hal Luftig, with James L. Nederlander, Douglas L. Meyer, Elizabeth Armstrong, Hunter Arnold, Caitlin Clements, Eilene Davidson Productions, Jeffrey Finn, Terry Schnuck, Smith and Brant Theatricals, Sherry and Kirk Wright, and Mike Isaacson.
"This is a chance for two actors to play six different major parts. It's a real challenge," said John Benjamin Hickey in a promotional video for the show. "It's a great play about love and marriage. But it's not necessarily a rosy vision of it. That's what makes it so funny."
Added Parker, "There's simply nothing better than being on stage in New York City."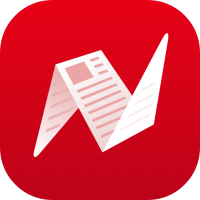 This is original content from NewsBreak's Creator Program. Join today to publish and share your own content.