"Home is where I want to be" go the lyrics of the Talking Heads song "This Must Be the Place (Naive Melody)."

That fitting song along with many other dazzling tunes make up David Byrne's American Utopia. The will return to Broadway this fall at the St. James Theatre on September 17, 2021.

Part concert, part theatrical piece, David Byrne's American Utopia unites the magic of music, dance and story all on one stage. A prolific artist, Byrne is a singer/songwriter/guitarist/actor/writer/filmmaker and Talking Heads founding member. "The show has something to say about who we are at this moment in time and the possibilities of what we could be in the future," says Byrne.

Throughout American Utopia Byrne is joined by an eclectic group of artists and dancers from around the globe singing his songs. Picture a sparse stage with barefoot musicians and dancers in gray suits. Completely untethered to cords the musicians can be completely free to move. American Utopia was staged and choreographed by Byrne's longtime collaborator Annie-B Parson. "It's something unexpected, visually very different, very minimalist in this beautiful open space, which is very different for Broadway." says Parson. Alex Timbers, who directed Byrne's off Broadway show, Here Lies Love, is a production consultant.
"It is with great pleasure that finally, after a year plus like no other, I can announce that our show is coming back to Broadway. You who kept the faith, who held on to your tickets, well, you knew this would happen eventually!," said Byrne in a statement.
American Utopia will now be performed at the St. James Theatre. "The stage is a little wider and the capacity is a little bigger," he added. "Seriously, New York is back, and given all we've witnessed, felt and experienced, it is obvious to me that no one wants to go back to a world with EVERYTHING the way it was. We have an opportunity for a new world here."
For those who cannot see the show in person, Spike Lee's filmed version of David Byrne's American Utopia is currently streaming on HBO Max. Vanity Fair calls the movie, "an all-time-great concert film" (Vanity Fair). The A.V. Club writes, "David Byrne and Spike Lee found the spectacle in the performers simply performing."

Nonesuch Records released both the original 2018 American Utopia album, which inspired the Broadway show and also the cast album for David Byrne's American Utopia, with music and lyrics by David Byrne. Both albums are available digitally and on vinyl and CD. The show's design team includes Rob Sinclair (lighting) and Pete Keppler (sound). Karl Mansfield and Mauro Refosco are Musical Directors.

David Byrne's American Utopia is produced by Kristin Caskey, Mike Isaacson, Patrick Catullo, and Todomundo with Hal Luftig, Jonathan Reinis, Shira Friedman, Annapurna Theatre, Elizabeth Armstrong, Thomas Laub, Steven Rosenthal, Erica Lynn Schwartz, Matt Picheny, Steve Traxler, Len Blavatnik, Nonesuch Records, Warner Chappell Music and Ambassador Theatre Group Productions.  Allan Williams serves as Executive Producer.

The show originally began as a concert version. "I honestly wasn't thinking about Broadway," shared Byrne. "But some Broadway folks saw it and said, "You should bring this to Broadway." I kept hearing that as we were touring around. So I thought, wow, it's a really exciting idea. Let's try and make this happen. Not only because we get to park at a place, but because it's a different audience. With a Broadway audience, you have the opportunity to put things in place a little slower than you do in a concert. In a concert you've got to get people going as fast as you can. With the Broadway audience you can build your world."


#Reopening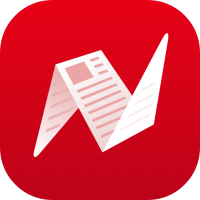 This is original content from NewsBreak's Creator Program. Join today to publish and share your own content.