CHARLOTTE, NC – No one is too old to do art. If you are looking for adult art and craft classes available in Charlotte, here are some of the recommendations for you.
Located at 5113 South Blvd., Charlotte Sewing Center offers three classes—Mastery Classes, Beginner Sewing, and Quilting. The Mastery Classes are free to join, while there is a $175 charge for the Beginner sewing and $20 for each monthly Quilting class. Details about each class can be checked on its website.
Braitman Studio offers serious art instructions for adults and teens with Andy Braitman and Nicholas Stewart. Classes with Andy Braitman will be done virtually every Wednesday at 9:30 a.m. The classes will focus on advanced abstract landscape. Braitman Studio also offers private classes with Nicholas Stewart. The classes will use oil painting, watercolor, and drawing as the mediums and focuses on landscape, florals, abstracts, and figures.
#3 Adult Art and Pottery Workshops
This workshop is hosted by Small Hands Big Art that is located at 7415 Waverly Walk Ave. They offer a workshop where people from all skills levels can participate and pour out their creativity. The workshop will take place every third Saturday from September to October. Classes will be divided into morning classes (start at 9:30 a.m.) and night classes (start at 6:00 p.m.).
If you are looking for a new and unique experience to spend your night, this class may be your choice. Give Your Night A Twist offers a twist to your night where you can sip and socialize while creating your masterpiece. They have four different sessions that include Girls Night, Date Night, Trivia Night, and Paint Yout Pet. You can check the details of each session and book your spot at their website.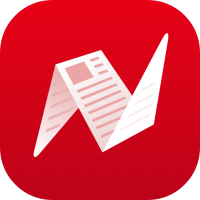 This is original content from NewsBreak's Creator Program. Join today to publish and share your own content.