CHARLOTTE, NC – If you are an art enthusiast and interested in joining the arts organization in Charlotte, these organizations might suit you.
1. Charlotte Art League Gallery
Is the oldest non-profit virtual art organization that was established in 1965. Aside from having a public gallery, it also offers a working studio, and community outreach program. You can find this gallery with its various facilities on Raleigh Street.
The members of this organization are very diverse, starting from beginner artists, professional artists, art educators, and art patrons. To become a member of this organization, you need to register through their website. On the website, you will also detailed information related to annual membership and the benefits you will get.
Is also a non-profit organization that focuses on arts, science, and history. As the Office of Cultural Resources for the city of Charlotte, they serve the provision of advocacy, cultural education programs, cultural planning, fundraising, and cultural community training.
If you are interested, you can join this organization by giving donations for the sustainability of the cultural community in the Charlotte area. In addition, you can also register your community for grants from Art and Science Council or enroll in organized programs. For detailed information about those opportunities, you can check through their website.
This museum is located on Randolph Road, Charlotte. Since 1936 Mint Museum has been dedicated to collecting, exhibiting, conserving, researching, publishing, interpreting, and sharing art from around the world.
If you are interested in being a part of this organization, you can become a member by filling out the form on its website. Certainly, you will get the benefits and the privilege of joining this organization. In addition, it also offers you to become an intern to gain valuable career insight into the museum's operation.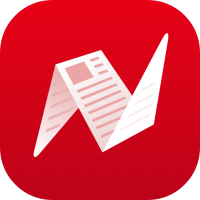 This is original content from NewsBreak's Creator Program. Join today to publish and share your own content.