CHARLOTTE, NC – The City of Charlotte provides many kids-friendly places and attractions. Moreover, some of them are free so parents do not have to bother with the admission fee. Here are the top five free activities that you can do with your kids:
#1 Sprayground at Cordelia Park
Let your kids run and play with the water at Cordelia Park's sprayground. This place is most suitable to play while cooling down when the heat strikes. The park is located at 600 E 24th Street, Central Park Region. Apart from sprayground, Cordelia Park also includes other facilities such as an outdoor swimming pool, walking trails, and community garden.
#2 ImaginOn: The Joe and Joan Martin Center
Who doesn't know ImaginOn? The outside of the building features a huge typewriter key where children can jump around while spelling or creating words. Located at 300 E 7th Street, ImaginOn offers audiovisual, performing art studios, and libraries that can be accessed by children and youth for free.
Mint Museum Randolph is giving Free Mini Art Kits for everyone who is looking for a fun and easy art project to do at home. The Mini Art Kits will be stationed at the Art Kit Cart that you can find at the front part of the museum during operational hours. The museum is located at 2730 Randolph Road and opens from 11 a.m. to 9 p.m.
#4 Kids Play at Fit Inn Funny Farm
Fit Inn Fitness & Wellness is giving a free pass on every first Saturday of each month for kids to play with the animals. Kids are welcomed to explore and play at the funny farm from 10 a.m. While waiting for the kids to play around, Fit Inn also offers Mimosa for parents. RSVP is required to attend this event and can be done at Everbrite.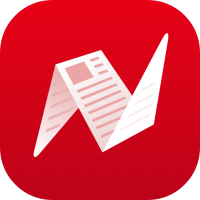 This is original content from NewsBreak's Creator Program. Join today to publish and share your own content.