MOORESVILLE, NC – When regular yoga bores you, then you should definitely give Goat Yoga a try! As unique as it sounds, Goat Yoga really means doing yoga poses with the goats as the guest stars. There will be other cute animals too such as a teacup pig and flemish giant bunnies.
The Goat Yoga is hosted by Fit Inn Fitness & Wellness, a fitness center located at 186 Digh Circle, Mooresville on the first Saturday of each month. Goat Yoga offers visitors a unique experience where they will do some yoga poses that are combined with bodyweight exercise in a beautiful outdoor farm area along with the cute goats, teacup pig, and bunnies.
Through this program, Fit Inn wants to give healthy, happy, and stress-free workouts that can radiate positive energy. The goats and pigs also bring a sense of relaxation because they are known as therapy animals that can lift up your spirit, lessen the feeling of grief, reducing stress, and boosting your mood and happiness.
The Goat Yoga costs $40 that includes a goat yoga session for all levels, nutrition food, games, prizes, and playtime with the animals. You can also bring your kids and pay for only $20 for kids aged 12 and under. If you are interested in this program, you can book your session at Eventbrite.
Apart from the Saturday session, you can also book a private Goat Yoga for your special occasions such as non-profit events, birthday parties, or any kind of group gathering. The Fit Inn also offers discounts for a private workout with groups of 8-12 people. They also have "Wild Wine Tasting" to combine after the private workout session.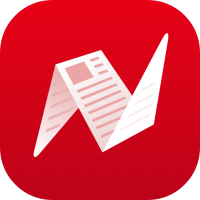 This is original content from NewsBreak's Creator Program. Join today to publish and share your own content.