CONCORD, NC – The City of Concord is committed to creating a high-quality place for residents to live, work, and play without having to leave the city.
"We are fortunate to have the opportunities that we do today and we will continue to emphasize quality growth – balancing history and progress to create the best quality of place to live and work, and not just in North Carolina but across the United States," said City Manager Lloyd Payne.
Data released by the U.S. Census Bureau recently shows that the city is thriving with strong economic growth, low tax rates, public facilities, and high-quality education and health care. The city's potential attracts companies to invest in the city's area.
Red Bull, Ball Corporation, and Rauch North America are the three companies that plan to open a new beverage center located at The Grounds, Concord. These companies place over $1 billion of investment on the local economy and create many job opportunities with higher wages than the Cabarrus County average wage.
City Council and City leaders are also planning to build more residential houses, recreation centers, and shopping areas for the residents. The city is working with a private investor to realize this plan. Other public facilities such as parks and greenways will be prioritized too using the additional one cent of the tax.
The Atrium Health Cabarrus is also located at Concord. This health facility has the largest healthcare system in the Carolinas with advanced technology and qualified medical staff. Atrium Health Cabarrus offers many health care services such as Emergency Center, Jeff Gordon Children's Center, and The Mariam Cannon Hayes Family Center.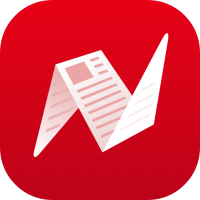 This is original content from NewsBreak's Creator Program. Join today to publish and share your own content.