CHARLOTTE, NC - Weekend is coming, and it's time to find some cool places to hang out with your friends! When it comes to spending your weekend, you probably thinking of eating and eating, right? Well, here are three places for you to visit this weekend with your besties:
You have to meet for coffee sometimes. Cocoa and The Director Coffee Shop is the place if you come to Uptown. Located at 100 W Trade Street, Charlotte, NC 28202, you can have an informal gathering place and a hip location to network and share ideas for local people there.
Excellent roasted local coffee, fresh-baked bread and pastries, on-the-go meals, and more. This is a café where work and meetings are encouraged and nurtured. You can meet in one of the three workshop areas first arrived or first-served, or register for a customizable room wired for productivity. Come to the shop on Sunday - Friday 7 a.m - 6 p.m and Saturday 7 a.m – 8 p.m.
The Uptown Farmers Market at 300 S Davidson is a producer-only market, including more than 40 local farms and handicrafts providing fresh fruits and vegetables, eggs, meats, cheese, baked products, fish, coffee & tea, sauces, bread, and more directly in the centre of Uptown. It is approved by SNAP and provides unlimited matching. You can also enjoy live music.
Pets are welcome, and there is complimentary parking. COVID-19 security standards with hand washing stations, social rules, and mask requirements remain in force. Come every Saturday until December 11th, 2021, from 8 a.m - 12.30 p.m.
Even if sugary cereal isn't your thing, you must pay a visit to North Carolina's only exotic cereal bar at least once. The cereal shake's birthplace, which only opened its doors this past early spring. There were plenty of bowls of cereal. Probably have outgrown the concept by now, but it doesn't make the trip any less fun! You can check their website https://www.dayandnightcereal.com/ to know more about their menus and location.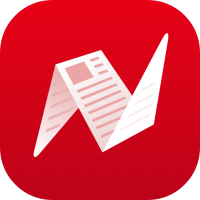 This is original content from NewsBreak's Creator Program. Join today to publish and share your own content.