CHARLOTTE, NC - Charlotte has plenty of tasty ways to fulfil your meat-between-the-bun needs! Whether you want your patties simple, with onions, slaw, and mustard, or piled high with everything but the kitchen sink, these three family-friendly spots are affordable for you:
If you were in Charlotte, no doubt you heard about a Brooks' burger. With cash in hand, go up to the window, place your order and join the crowd of burger aficionados at an external table diving into a brown paper sack full of cheap and French fries. After some tragic moment happened to the co-owner, Brooks' is back and open for business from 10 a.m. to 5 p.m. Monday to Friday NC 28205, N.C. 2710 N Brevard St, Charlotte. 704-375-7808.
Words about the burger bar spread rapidly, and Bad daddy's has 35 outlets, including one in the international airport of Charlotte Douglas. You can't call yourself a Queen City burger fan without going here! Bad Daddy's has 12 signature burgers and methods to order them as you like with a builder option. The most popular burgers from the kitchen are the Bacon Cheeseburger on Steroids.
3. South 21 Drive In
Treat your family to this special drive-in place, which serves smiles since 1955! You have to try the South 21 Super Boy signature, which features two beef patties, mustard, lettuce, onions, and fried tomatoes for $5.95. Add two cheese slices and make a Jumbo Cheeseburger with fries for $6.35. This simple and delicate burger was dedicated to Guy Fieri from the Diners, Drive-Ins, and Dives of the Food Network. Check on their website https://south21drivein.net/ to see the open hours! It is located at 3101 E Independence Blvd, Charlotte, NC 28205.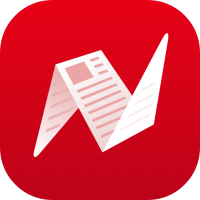 This is original content from NewsBreak's Creator Program. Join today to publish and share your own content.