CHARLOTTE, NC - Earlier this year, Bank of America carried out its latest initiative to support art and cultural institutions called the Masterpiece Moment video series. It is a video series that showcases 25 American cultural institutions, whilst simultaneously presenting the featured institutions with a grant.
Rena M. De Sisto, the Global Executive for Arts & Culture and Women's Programs at Bank of America, shared the story behind the latest initiative as well as the bank's continuous support in the realm of art and culture.
"I started thinking about doing something virtually two years ago, then the pandemic came along and made this all the more important." De Sisto said.
She stated that the idea behind the Masterpiece Moment was to help museums across the country to showcase their masterpiece collections and provide monetary support needed to produce the video. That way, museums can showcase their collections without additional cost.
"Museums have done a lot of virtual activities both before and during the pandemic, but typically these are just marketing costs to them; there's no associated revenue. With each video, we are giving the museum a stipend, so essentially there's no cost to them other than their time." De Sisto said.
As a financial institution, De Sisto explained, Bank of America has a vested interest in the growth of the economy and communities, and thus it is important to support art and cultural institutions as they play a central role in educating and enriching people's lives.
The video series features, among others, A Sunday Afternoon on the Island of La Grande Jatte – 1884 by George Seurat at the Art Institute of Chicago and Bodhisattva of Compassion Seated in Royal Ease from the Denver Art Museum.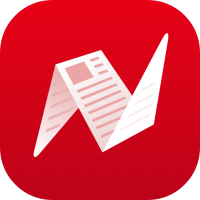 This is original content from NewsBreak's Creator Program. Join today to publish and share your own content.