CABARRUS COUNTY, NC - The Cabarrus Health Alliance publishes a Public Health Advisory that advises all residents and tourists to wear masks indoors or outdoors where social distance is not possible, regardless of vaccination status.
The Delta variant of COVID-19 is more than twice as transmissible as the original strains, resulting in huge, fast increases in infection rates. "Our community and health care system is unable to keep up with the significant increase of cases," Dr. Bonnie Coyle, CHA Public Health Director, stated.
Vaccines remain the best protection against COVID-19, although masks, coupled with hand washing, isolation, and effective cleaning of public spaces, all contribute to the disease's control.
However, to genuinely perceive a decrease in case counts, people will need the help of the community and partners to implement these masking guidelines on an individual or institutional level.
The original virus was transmitted from one person to an average of two or three individuals. According to the North Carolina Department of Health and Human Services, the Delta variation spreads from one person to an average of six persons.
Since June 2021, the Atrium Health region has seen an 800 percent rise in hospitalizations, placing Atrium Health Cabarrus in a similar predicament to many other hospitals with minimal available bed space. As of this week, 30% of current admissions to Atrium Health are for COVID-related sickness.
The Cabarrus Health Alliance and the leadership of Atrium Health anticipate for sudden significant rise over the next two weeks due to relaxed efforts to prevent more infectious variants (masking, social distancing) and the return of school children and gatherings associated with Labor Day and major sporting events.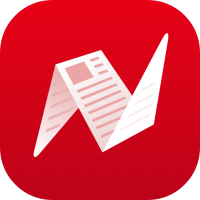 This is original content from NewsBreak's Creator Program. Join today to publish and share your own content.