CHARLOTTE, NC - By the end of September, Charlotte will pay $250 to each municipal employee vaccinated against COVID-19.
The vaccine reward program was announced by city manager Marcus Jones during the town council meeting Monday night. Under the idea, all employees would get an additional $250 if 75% of urban workers were vaccinated on 30 Sept.
City authorities estimate that the entire programme when they get both the incentives that the federal government pays for using coronavirus relief funds, costs around $3 million. But Jones says the city will not yet force all its 8,000 employees to vaccinate.
"We're hoping that the mask rule aids to decrease the case, and we want to see first incentives before we move forward with anything mandatory." Jones said.
Preliminary results from the Charlotte city poll, also given on Monday night, showed that 66% of employees were vaccinated, with 90% responding. City authorities have announced that the final poll results are due on Friday, and the final number is estimated to be around 60%.
The town's vaccine reward program occurs because the highly contagious coronavirus delta variant increases new cases and hospitalizations. According to data in Mecklenburg County, as of August 18, 528 new cases and 368 hospitalizations each day were recorded on average.
Health officials in North Carolina have frequently stressed that most individuals with COVID-19 are now hospitalized. In North Carolina, an increasing number of employers are demanding immunizations.
The Department of Public Health of Mecklenburg County has stated that all of its roughly 900 full-time, part-time and temporary staff must confirm immunization by Sept 7. Novant Health requires the complete vaccination of all its team members by Sept. 15.
Hospital staff, including medical staff, remote workers, contractors and volunteers, must obtain their vaccine by Oct. 31 at Atrium Health. Vaccines have also been required by Cone Health, Duke Health, Wake Forest Baptist and six UNC health clinics.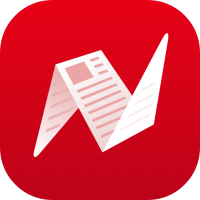 This is original content from NewsBreak's Creator Program. Join today to publish and share your own content.