CHARLOTTE, NC - Who doesn't like chicken? A basic food ingredient that can be turned into a variety of delicious dishes. Whether it's fried, braised, grilled, or used as topping in sandwiches, it will still taste like anyone cannot resist. We know some of the best places that serve the best chicken in Dilworth you have to try.
For some people, Fried chicken is a form of comfort food. Even so, a spicy fried chicken is more worthy of being called a satisfying appetite or even a challenge. In Horace's Hot Fried Chicken, You can try a delicious fried chicken with the right amount of spice. The spicy taste in fried chicken does not take away the deliciousness of the original taste of the chicken.
If you order fried chicken here, a perfect match for that would be Mac n Cheese and pickle. The savory taste of the mac n cheese and the fresh and tangy pickles complement the spicy and hot kicks from the fried chicken. If you are not in the mood for regular fried chicken, you can also pick the chicken sandwiches.
Did you often drool every time you watched that one scene from your favorite K-Drama where the protagonist is having their staple Korean fried chicken? Seoul Food Meat Company got you covered. This Korean barbeque restaurant offers the best Korean-styled buffalo wings fried chicken,
They have a variety of flavors in The Baf Wings including soy garlic, sweet & mild, spicy BBQ, or you can go for the original naked wings. If you are feeling indecisive about it, you should not be worried because you are able to combine two flavors. Have your wings with Bulgogi Kim Bap and Kimchi for the ultimate K-drama experience.
The Eagle Food & Beer Hall provides a southern-styled fried chicken. his place is perfect for you to come with your family and order the whole chicken menu. You can also order their delicious side dish Coleslaw and Spoonbread. They are also famous for their Fried Chicken BLT.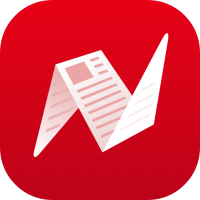 This is original content from NewsBreak's Creator Program. Join today to publish and share your own content.
Sources:
https://horaceshotchicken.com/