CHARLOTTE, NC - An online initiative called Reading Checkup, a program made by reading Charlotte and Learning Ovations, has brought to light students' improvement through reading.
The initiative has launched this summer and created significant impacts. Besides improving and encouraging the students to read during summer, this initiative also helped the Mecklenburg County government to track the literacy growth.
Last summer program achieved a good result. Read Charlotte hosted 65 additional activities with 3,382 completed checkups from 135 Charlotte Region area schools outputs. The registration rates at ReadingCheckup.org plus interactive quizzes for Pre-K until the 8 grade increased significantly.
Not only working with Learning Ovations but Read Charlotte also collaborated with Black Child Development Institute of Charlotte in handling the equipped instrumental for the cause.
"We have equipped families with questions to ask on behalf of their children, we encouraged them to demand more for their children. Having practical and relevant tools like the Reading Checkup has helped them grow their own children in literacy," added the Black Child Development Institute of Charlotte President, Dr. Devonya Govan-Hunt.
Read Charlotte continues to build partnerships with the local communities and together achieving to give support to the families and students utilizing reading resources for the summer.
Read Charlotte along with the YMCA of Greater Charlotte worked has resulted in supporting 14 agencies at 19 different locations serving approximately 530 Rising K – Rising 5th-grade students through Summer Literacy Infusion, which adds at least one hour of literacy per day compared to the traditional summer camps. If students participating in summer camps they received resources and materials such as books and games to help kids keep reading during summer.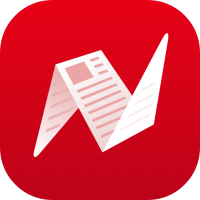 This is original content from NewsBreak's Creator Program. Join today to publish and share your own content.