NEWTON, NC - Frank Reinhardt, the legendary brewer in Catawba Farms since 1985, finally reveals everything you need to know about brewery and beer. During his period as a brewer, he succeeds to invent some beer variants and helped to grow Catawba Farms business with the other owners.
Catawba Farms, unlike its name, it's not too related to farmery. This place is a combination of vineyards, wineries, BnB, farms, and breweries. Frank agreed to help running the vineyard and brewery since 2017. He succeeded to turn the 1.5-barrel system into a 3-barrel system within three years.
Before being an expert in a brewery, Frank had his first step as a brewery back then. He remembered that the first beer he made was English-Style sweet ale. To make it, he bought a brewery kit from Alternative Beverage in Charlotte.
Before start producing a new beer flavour, he needs to do trial and research on every fermentation until it produces a nice taste beer. Frank confessed that his way of discovering new beer flavours was by imagining food and beer combinations and mastering the basic beer recipe. Frank made the beer name to Catawba after the cattle or local names.
Frank developed this place with help from his family and local resident. His family has their own home brewery and he got the malt from Carolina Malt House. He also had help from Catawba Valley Community College for beer branding. The other Catawba Farms management is also actively involved in Catawba County Chamber. Thus, after the hard works, now Catawba Farms has become a well-known vineyard and brewery.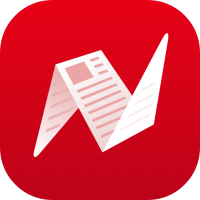 This is original content from NewsBreak's Creator Program. Join today to publish and share your own content.