HICKORY, NC - Food truck remains favorite place to have a quick bite for breakfast, lunch, and dinner. Just like the other places, Hickory also has its local food truck.
There are many kinds of food trucks that sell sandwiches, seafood, coffee, taco, and many other local foods. If you get lost in Hickory with an empty stomach, you should read food truck references below
Taproot Coffee serves cheap coffee starting from $1 to $5. This place serves coffee with six brewery methods. Not only serving coffee in a truck, but it also provides non-caffeine beverages to those who are caffeine intolerant. They also sell coffee beans and the merchandise via website. Taproot Coffee is located on Hickory, NC 28601 and start brewing every day from 7 a.m. to 4 p.m.
Who says you can't have seafood in a truck? Cranky Crab Seafood is a speciality on fish-camp style seafood on a truck. Cranky Crab Seafood has signature dishes such as bang-bang shrimp basket, flounder sandwich basket and fries, french fries basket with sauce, and many more. If you want a set menu, they provide adult and kid basket sets which consist of one protein and fries. They put affordable prices for their menus, starting from $2 to $12 per item. Unfortunately, you need to check the truck route before you visit their truck. For more information about the opening hours and locations, you can check it on their Facebook Page or visit their website.
You can save your time and energy by going straight to Village Inn Pizza Food Truck to get your pizza. You can enjoy a homemade traditional pizza buffet with many toppings to choose from. Besides pizza, this place also serves 40 items of greens and salad dressings for you to combine plus they also sell wings, spaghetti, sandwiches, and many more. Apparently, this place is spread all over North Carolina, but if you are in Hickory, you can visit Village Inn Pizza at 2467 Springs Road NE or 1021 2nd Street NE.
Follow me to see more articles like this.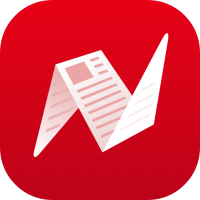 ...
This is original content from NewsBreak's Creator Program. Join today to publish and share your own content.