CHARLOTTE, NC - The Dementia Friendly Charlotte Mecklenburg is a volunteer-based organization that aims to improve the understanding of dementia and enhancing people's life among people with dementia and their caregiver.
Sara Maloney and Ashley Stevens, also well-known as "The Dementia Guru", took a part in the nationwide community named Dementia Friendly America in 2016. Cetralina Area Agency in Aging and UNC Charlotte's Gerontology Programs were giving aid for them to build Dementia Friendly Charlotte Mecklenburg (DFCM). Dementia Friendly Charlotte Mecklenburg is a sister community of Dementia Friendly America in the Charlotte region.
Besides receiving support from non-government and government organizations, this community also gets some assistance from local universities and faith communities. Apart from the other supporting community, Dementia Friendly Charlotte Mecklenburg has aimed to reduce stigma and barriers, create friendly environments, and improve life's quality of individuals who suffer from dementia and those who are not. Furthermore, this community take a role to help seniors to go wherever they want to go for air.
Sara Maloney said that when environments are friendly enough for people who live with dementia, it also guarantees the safety for the other groups who needs extra care and help such as seniors or people with disabilities
Dementia Friendly Charlotte Mecklenburg initiated an exclusive design about how to educate the community related to dementia through Dementia Friendly Business. People with dementia and dementia caregiver are eligible to join this program and they can obtain certificates after completing the program. With the certificate, people can distinguish certified dementia caregivers which will be useful for local businesses as well.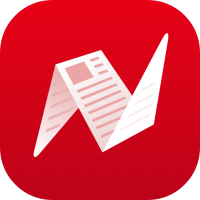 This is original content from NewsBreak's Creator Program. Join today to publish and share your own content.