CHARLOTTE, NC - The Charlotte Pride team will again host Charlotte Pride's annual celebration of LGBTQ arts, culture, history, and community. Several fun events will soon be held during pride seasons.
One of the events that are part of Charlotte Pride is the Charlotte Pride Clothing Drive'. The concept of this event is like a thrift shop. Various groups, whether they come from the community or want to give support to the community, are welcome to provide their brand new or gently used clothes for resale.
However, the items most needed for donations are feminine clothing in larger sizes, masculine clothing in smaller sizes, and items for professional or business wear. Other brand new essential clothing such as unopened packs of socks and underwear of any size is also welcomed.
The donations will begin to be accepted on Aug. 21 through September 12. Once the collected materials have been collected, they will be available for purchase at the Charlotte Pride Free Store during the Pop-Up Pride Festival on September 18.
Another upcoming event in Charlotte Pride is the Charlotte Pride Weekend of Service. In this event, the community will offer services and solidarity to various projects including Urban Farm at Aldersgate, Statesville RD. Clean-Up, and Phone Bank for Equality. This weekend service will be held on August 21-22, 2021.
In September, Charlotte Pride will be packed with fun events. There will be 'Charlotte Pride Interfaith Celebration' on September 12, 'charlotte Pride Concert' with LGBTQ artists and performers as lineups on September 17, also Charlotte Pride Scavenger Hunt that will be held from September 8-19. For further information regarding Charlotte pride, you can check their website on https://charlottepride.org/.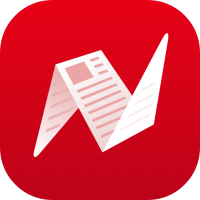 This is original content from NewsBreak's Creator Program. Join today to publish and share your own content.