CHARLOTTE, NC - Charlotte SHOUT will return to enliven Queen City with a series of art projects in September. Installation art is one of the lineups in this project. Here is a list of installation art that people can visit with friends and family during this project.
One of the installation art that people look forward to is 'Intrude' or known as Bunnies at the Park. These installations have already been carried out at Charlotte SHOUT in 2019 and as they have received a positive response from the public, they will be back with a bigger and brighter form in Charlotte SHOUT in 2021.
The reason for choosing rabbits as the main star of this art is because the artist, Amanda Parer, wants to raise the ecological issue in Australia where rabbits are out-of-control pests that causes ecological destruction. On the other hand, it is a symbol of innocence, fairytale animals of everyone's childhood. In 'Intrude', Amanda Parer wants to address this issue by describing the rabbits as 'the elephant in the room'. The size is indeed big but easily ignored, like our environmental problems.
The 'Intrude' will be coming to Romare Bearden Park from September 17 until October 13, 2021.
'Impulse' which used to be a hit at Charlotte Shout 2019 also returned to meet people in 2021. This interactive art piece is a series of illuminated see-saws that will light up when people ride it.
This art installation was made based on the idea of ​​repetitive activity that is possible to produce zones of calm and intensity. Impulse will be coming to Levine Center for the Arts from September 17 until October 3, 2021.
A touring artwork created by UK artist Luke Germany, 'Gaia', will also be a lineup for Charlotte SHOUT 2021. People can get the experience to see the earth from NASA's point of view. This artwork will be a floating earth in three dimensions.
Gaia will be found at the Founders Hall from September 10 to October 3.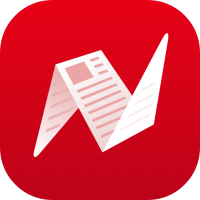 This is original content from NewsBreak's Creator Program. Join today to publish and share your own content.