CHARLOTTE, NC - Writing is a basic skill that has been taught to people from an early age. Even so, to have advanced talent in writing, one needs to take a writing class. Here is the list of writing classes in Charlotte.
As one of the Leading Competency developers, Mangates offers a writing class program called 'Organizer of Business Writing 1 Day Training'. In this writing class, you will get writing lessons that focus on the business world.
Participants will be given an overview of common business documents, and basic concepts in writing including, grammar, spelling, and punctuation.
By following this class, participants will be assisted by instructors who are already competent in their fields. Participants are also advised to be active and confident in a supportive class environment.
This class will be held in University Executive Park 301 McCullough Drive, University Executive Park Dr Suite 400 Charlotte, NC 28262.
For those who seek to learn writing for their books and publishing strategy, you will find your needs by joining 'Book Writing & Publishing Masterclass'. This writing class is held by Global Book Publishing and will be guided by their CEO, Susmita.
In this writing class, participants will be taught various critical things related to writing and publishing books. Participants will be given tips for writing a good book, strategies in determining topics that are suitable for the writer-s style and readers, how to market books as well as details on royalties and costs of the books
This class will last for 60 days and 2 hours per class, and will start on August 21, 2021.
The next writing class named 'The Inner Exile - A Journey Toward Finding the True Self'seems too simple to be called just a writing class. This program not only teaches participants to write but also to express themselves by writing, meditating, and even dancing. This program aims to help the participants to achieve internal balance and find their inner freedom and innate ability to be wild and intuitive.
Participants will enjoy series of activities in a non-profit nature-based retreat and well-ness center named Greatwood Nature located on 8315 Hickory Drive Charlotte, NC 28215 United States.
If you are interested in taking any of these writing classes, you can make a reservation at https://www.eventbrite.com/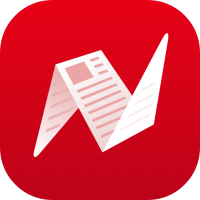 This is original content from NewsBreak's Creator Program. Join today to publish and share your own content.