CHARLOTTE, NC - If you or a member of your friends or family are vegan or vegetarian and want to eat out but are concerned about a menu that doesn't comply with dietary restrictions, this is a list of some of the best plant-based restaurants in Charlotte, North Carolina. You no longer need to doubt whether the food ingredients used are in accordance with your dietary restrictions, especially about the taste, which is definitely delicious.
Sanctuary Bistro is a well-known plant-based restaurant in Charlotte. This restaurant has five stars reviews on Yelp with many positive feedbacks on the comment section offers a French-inspired dinner menu. This place is also famous for its brunch menu selection all made with vegan and vegetarian ingredients.
One of the menus that we recommend is 'Vegetable Polenta Scramble of the day' which is a scrambled cashew cream polenta served with the chef's choice of the day. If you crave something sweet, you can also order 'Blueberry Buckwheat Pancake', a stack of three buckwheat pancakes topped with fresh blueberries.
Sanctuary Bistro is located at 6414 Rea Rd Ste C2 Charlotte, NC 28277. Make sure to make your reservation first before coming to this place because it has limited space and the availability of seats is also increasingly limited due to COVID-19 restrictions.
Sun Burger Vegan Cuisine is known for its delicious plant-based food at affordable prices. This place may provide a menu that is rich in Asian or Jamaican spices. One of the menus that we recommend for you to try is 'Plaintain Panini with Sweet potato Fries'.
Sun Burger Vegan Cuisine also offers meal plans for vegans or vegetarians who are busy making food at home but do not want to worry about whether the food complies with their dietary restrictions while ordering food online. You can check their website on https://sunburgervegecuisine.com/ for further information about them.
Another plant-based restaurant that is worth trying in Charlotte is Fern. Fern does not only provide vegan or vegetarian dishes but also has a wide variety of craft cocktails and can accommodate most allergies.
If you are visiting Fern, we advise you to try their Buffalo Cauliflower and The Om Burger. This Place is located on 1419 East Blvd Ste A Charlotte, NC 28203.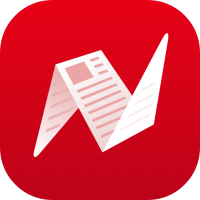 This is original content from NewsBreak's Creator Program. Join today to publish and share your own content.