CABARRUS COUNTY, NC - When passing through Cabarrus County, why not visit interesting places there? Or if you long to have a weekend trip somewhere, Cabarrus County could be an option since they have so much to offer. Despite having options both for indoor and outdoor activities, this time, we will give you several recommendations of interesting spots within the four walls.
Basically, you can do anything in Cabarrus County from a visit to certain buildings or outdoor challenging activities, start from swimming, racing, skydiving, and many more activities. But there's a condition you can't have all weekend as you wish.
Not all weekends will spend with outdoor activities. Sometimes you can hang out on weekend but the weather is not friendly for you to go out, then you can try some sites that will let you spend your weekend inside a room, or maybe you are too tired to hang out on weekend and choose to visit one or two places to refresh your mind in Cabarrus County. You can choose these sites to spend your next weekend or your holiday.
Sea Life Aquarium
Practically you can see ocean life from this aquarium. This place has 16 different ocean animal performance, a 180-degree ocean tunnel, and more than 5,000 species which makes this place is special

Nascar Hall of Fame
Nascar Hall of Fame looks like a racing museum. You can see stories from the first racing on Daytona beaches until the present day. Nascar offers free tickets for kids from August 6-22 with one paying adult. To add your knowledge about racing, Nascar provides a short tour every Monday from 1 p.m. and only 24 tickets are available for each tour. If you are a racing fan, you definitely have to visit this place.

Ifly Indoor Skydiving
Indoor skydiving will give you a fly sensation from heights. Ifly provides certified instructors to ensure your safety while having an indoor skydive. The place operates from 11 a.m. - 6 p.m. on weekends, 12 p.m. - 7 p.m. on Tuesdays - Friday. Ifly skydiving does not available on Monday. you can enjoy skydiving by yourself, friends, your spouse, or your teammates.

You can save this for your weekend. Remember during pandemics to always stay alert on health protocols for your safety.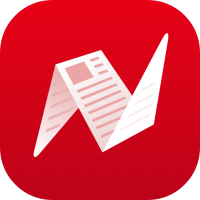 This is original content from NewsBreak's Creator Program. Join today to publish and share your own content.