CHARLOTTE, NC - It is not a surprise when Charlotte needs to tear down several old buildings. The demolition incites critiques from all over Charlotte. The demolition has many reasons, mainly some of it will not survive for the next year.
Considering from an aesthetical perspective, these old buildings will make classic sense in Charlotte. But it does not bring along any beneficial from safety and functional perspectives. The recent demolitions happened because the old building will not make it through middle age.
The CityFair, Charlotte Coliseum, Ballantyne Golf Course, and Eastland Mall are the example of buildings forced into tearing down. Most of the buildings survive between 15-25 years after their establishment. The longest building that survives for ages was Eastland Mall which was established in 1975 and torn down in 2013.
Some buildings were made on the previous landmarks. The EpiCentre replaced the Charlotte Convention Centre, Charlotte Coliseum has changed into a residential development, Ballantyne Golf Course has changed by Northwood Office owner become Ballantyne Corporate Park, and Eastland Mall has remained unoccupied ever since its demolishment.
However, it does not guarantee that the new building will survive longer. Take the example of Bank of America Stadium that exist for more than 20 years and will enter a demolishment period in the near future. Even the Northlake Mall which has built 16 years ago proceed with its foreclosure due to the owner's huge debt.
Even though these old buildings contain old memories, but the new building clearly envisions the Charlotte in near future. Demolition will be inevitable for the existing building. Just remember the building ages but the memories still remain there.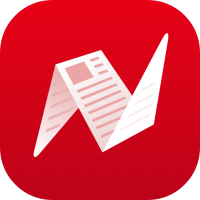 This is original content from NewsBreak's Creator Program. Join today to publish and share your own content.