CHARLOTTE, NC – Marvin Village welcomes anyone looking for volunteer work and offers numerous possibilities to serve the people in the Village.
One area that is open to volunteer work is the advisory board and the Village Council committee. The Advisory Council holds monthly meetings to discuss and make plans proposed to the Village Council.
Advisory boards are divided according to different functions such as planning and design review boards; parks, recreation, and green line boards; Marvin's heritage district strategic planning committee; and adjustment board. For now, one person is needed to fill the park, recreation, and Greenways Board position, one person to fill the Adjustment Board position, and two people to fill the Marvin Heritage District Strategic Plan Committee.
To join this volunteer program, the participant must be at least 18 years old. If the vacancies are no longer available, the application will still be held for future opportunities.
Those who enjoy volunteering in the environmental field apply to volunteer at Mavin Efird Park or the Marvin Area for the Restoration and Sustainability of Wildlife Habitat (MARSH).
Participants can help maintain the parks and landscapes of Marvin Efird Park or help educate MARSH visitors about the benefits and importance of protecting, conserving, and restoring wildlife.
For those who are scout team members or want to get hours of service, The Village of Marvin provides projects that suit your needs, such as building compost bins in the garden and replacing the walking bridge at Marvin Efird Park.
If you are interested in joining the community service in the Village of Marvin, you can contact directly via telephone (980) 210-8649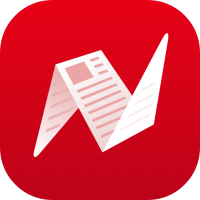 This is original content from NewsBreak's Creator Program. Join today to publish and share your own content.