MECKLENBURG, NC - A soil test is very useful to help you know what specific treatments and nutrients are important for the soil. 
A plant needs at least sixteen nutrients for growth and development, and thirteen of the nutrients are already provided by the soil itself. There are three nutrients that the soil doesn't have and they should be given to the plant for it to grow properly. These three nutrients are Nitrogen, Phosphorous, and Potassium (N, P, & K), and they are very important for plant fertilization.
Most plant enthusiasts estimate the amount of nutrients that the plant needs. This could result in giving too much fertilizer to the plants and the remaining fertilizer will then enter into the ground and end up in nearby creeks and ponds. As a result, these waters will have an over-abundance of nutrients and that could harm the aquatic habitat.
Either way, estimating the amount of nutrients is not a good plan for both your garden and the community
Therefore, gardeners should conduct a soil test to measure how much fertilizer their plants need. To do this, prepare a stainless steel/plastic bucket and a small garden trowel. Take a spoonful of soil samples from around 5 to 10 locations around your garden. The samples should be of the same soil types. If you want to add another type of soil, you can add it in a separate experiment other than this one. Place the samples in different places and conditions, for example in wet spots, natural areas, landscapes, or other places. After all the samples are set, you can mix them together and you'll get a composite sample to test.
By conducting a soil test, you can save money when purchasing fertilizers, ensure your garden is properly taken care of, and protect the environment from excess nutrients.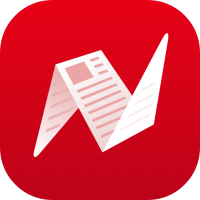 This is original content from NewsBreak's Creator Program. Join today to publish and share your own content.