CONCORD, NC - To achieve quality regulation in a more democratic era, the government should involve various stakeholders in the decision-making process. As a result, a collaboration between government and its citizens is one of the most effective strategies for involving civil society. Concord's government employed this strategy as part of its Partnership for Stronger Neighborhoods program.
Since 2000, this program has been a key emphasis for the Mayor, City Council, and City Staff. It is designed to build relationships between government and communities to improve the cities quality of life. Through this program, every community can provide feedback, criticism, or solutions to any problems found.
The city has organized some initiatives listed below to meet the Neighborhood program's goals and make it more engaging.
Movies in Box Program
This program is carried out by holding an outdoor movie night to improve the relations among neighbors. At the same time, the government provides facilities such as screens, projectors, and speakers.

Concord 101
Implemented by providing eleven-week of training for residents to get to know the city's departments and services.

Neighborhood Partnership Awards Program
Every year in December, active neighborhoods will be awarded to encourage people to take civic actions that positively impact the quality of the city.

Christmas Parade
Each neighborhood community must send at least one representative to participate in the annual Concord parade facilitated by the government.

National Night Out
This event is celebrated internationally in early August. However, urban communities are also encouraged to organize events to commemorate it.

Concord has provided many opportunities for every resident to invest and improve their community with these various initiatives. It is indicated by improved solid waste routes, deployment of code enforcement officers, neighborhoods cleanups, and so on.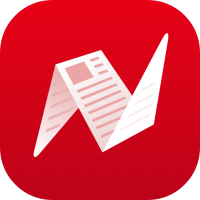 This is original content from NewsBreak's Creator Program. Join today to publish and share your own content.