CHARLOTTE, NC – Niche, the review and search platform for education, names Davidson College as one of the top 20 colleges in America for Liberal Arts and Political Science.
Davidson College also earns the title as the No.1 college for Liberal Arts in North Carolina. Niche announced the result from key statistics data analysis from U.S. Department of Education and reviews received on the platform.
Davidson College is a prestigious liberal arts college located 20 miles north of Charlotte. Davidson College was built in 1837 by The Concord Presbyterian on 665-acre land for its main campus and 110-acre land for the lake campus.
The college values diversity and welcomes every student from different nationalities, ethnic groups, and traditions. There are 1,983 enrolled students from 43 countries. It has 51 academic departments and 74 majors, minors, and interdisciplinary programs.
The campus offers more than 850 courses each year with outstanding professors to support the students. Davidson College also provides internships, research, and the opportunity to study abroad with sponsorship and grants. Study abroad opportunity offers more than 125 programs in 50 countries across the world.
Davidson currently has over 200 student organizations to cover different interests and areas, including culture, politics, arts, athletics, and many more. The facilities provided for students include physical and mental health support, student dormitory, dining services, leadership programs, and religious support.
It has an average cost of $27,714 per year to study at Davidson College. However, the school offers many scholarships and additional financial aids that can help the students. Prospective students can check further details about the admission, courses, and scholarship on the website at www.davidson.edu.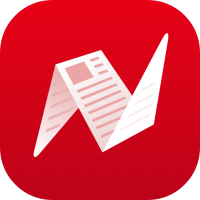 This is original content from NewsBreak's Creator Program. Join today to publish and share your own content.