Charlotte, NC – In response to the extreme heat, Charlotte-Mecklenburg Emergency Management takes several measures to protect residents.
The city activates cooling stations in public places like Charlotte Mecklenburg Library to help people cool down while they're outside. There are also community resources such as Roof Above Day Services Center and local playgrounds.
Additionally, residents are advised to protect themselves and their loved ones from extreme heat by doing simple prevention below:
Be Prepared for Extreme Heat
Before heat wave strikes, prepare your home to get enough airflow. Start by covering windows with drapes of shades, use weather-strip doors, and invest in window reflectors. If possible, use a powered attic ventilator or attic fan to clear out hot air or install window air conditioners.

Protect Yourself
If preparing your home to combat extreme heat is not possible, consider protecting your body first. Opt for cool showers or baths, wear loose lightweight clothing, apply sunscreen regularly, wear a hat if you are outside, and drink plenty of fluids to stay hydrated. Avoid high-energy outdoor activities.

Care for your loved ones
Regularly check on family members especially the elderly for potential heat-related illness, never leave people in a closed car, and consider your pet safety by giving them plenty of cool water and access to shade.

Please also take note of several heat-related illnesses signs and ways to respond. Heatstroke may be a common illness in summer, with signs including extremely high body temperature (above 103 degrees F), dizziness, red dry skin, and rapid pulse. If these signs appear and you're feeling fatigued, go to the nearest hospital to get immediate treatments.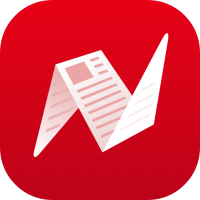 This is original content from NewsBreak's Creator Program. Join today to publish and share your own content.