CHARLOTTE, NC – Charlotte's position as the second-largest financial center in the state began with the history of a young boy and his gold finding.
It all started in 1799 when a young boy found a 17-pound of gold nugget that led to a gold rush, and in just several decades, over 50 mines were establishment by 1837. One of the significant events in that year was the establishment of the U.S. Mint branch at Charlotte that minted coins with North Carolina gold in it.
Despite the thrive that was brought by the gold rush, many banks in Carolina have failed due to the Civil War. Concerned about this situation, local business leaders joined together to build banks. As a result of this effort, the Commercial National Bank of Charlotte was established in 1874 and Union National Bank in 1908. Those two then became the largest banks in the United States.
The financial development continued in 1927 when Federal Reserve Bank opened a local branch in Charlotte that gave a great boost to the local economy. It was said that this has become Charlotte's first step to be the largest financial center in the state.
In the 1980s, the state legislature passed the Southeastern Regional Banking Compact. This law allowed North Carolina banks to own branches in other states. Commercial National which is now known as North Carolina National Bank (NCNB) then acquired banks in Florida and Texas and Union National which is known as First Union purchased banks in Florida and Georgia at a rapid pace. This bank acquisition grew larger from time to time and took Charlotte as the second-largest financial center in the state.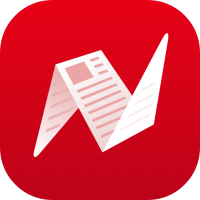 This is original content from NewsBreak's Creator Program. Join today to publish and share your own content.