MECKLENBURG COUNTY, NC - Mecklenburg County is home to numerous historical landmarks associated with Black history. Check out the following list of outstanding historical landmarks located throughout the county.
Morgan School
The Morgan School was build in 1925 and was opened in 1927. It was an elementary school designated for the African-American community living in Charlotte's Cherry neighborhood. It was situated in front of Morgan Park. The school only had ten classrooms, a principal's office, and a nurse's office. It was closed in the 1960s due to its small size. The Cherry neighborhood itself was created by John Springs Myers using some of his 1,0000-acre cotton plantations, which later formed the Myers Park.
The Torrence-Lytle School
The Torrence-Lytle School's original name was the Huntersville Colored School. The school was opened in 1937 as one of four rural high schools designated for black students from grades 1 to 11. The school consisted of seven rooms, 181 students, three elementary teachers, two high school students, and a principal. It had been improved a few times better to contain the increasing number of students and staffs before it was closed in 1966.
The name was changed to Torrence-Lytle in 1953. The name was to honor Dale "Ike" Torrence, who was a significant figure in establishing the school. The building is now used as storage for the county and the Town of Huntersville, while the gym is used as a recreational center.
Star of St. Matthews Lodge
Star of St. Matthews Lodge holds the story of Prince Hall's freemasonry in the county and African-American civic organizations' role after emancipation. The organization operated here got a charter from the Grand Lodge of North Carolina, Prince Hall Affiliation, in 1925. It was an important organization for free blacks and slaves living in the rural and urban neighborhoods as it accommodated them to forge a sense of tradition, leadership, and brotherhood.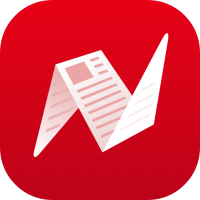 This is original content from NewsBreak's Creator Program. Join today to publish and share your own content.