We are one week away from the start of the new school year in Washoe County. For most schools in our district, Monday August 9th is the first day of school. And I know so many kids are truly excited to go back!
I know many parents are ready for it too! So, what do you need to do to help your child prepare to get back to school? Here are 5 little tips:
Talk to them about what to expect with school this year, including the state of COVID19 and how to stay healthy. It has been a while since most kids have been back in the classroom so having a discussion about how to deal with being back in class, the rules and expectations, and maybe a bit about manners and friendship might help. Along with this we have to remember COVID19 is still with us and for most of us, so are masks and all of the stay healthy stay safe things we need to do, and teach our kids to do.
Supplies: Schools usually send out a list of supplies kids need for the school year. If you did not get one, check with your child's school to ask them what is needed. The good thing about school supplies is that they are bountiful right now and you can pick them up at the store of your choice!
Wean them off of Summer sleep schedules and technology rules, or lack thereof! This one is going to be big in my house, with my preteen who got used to COVID19 virtual school, being on her Ipad a lot, and staying up pretty late talking with friends over the summer. But we have to let them know that the game has changed now that school is back in session. Bedtimes are back, ease in. And, rules and time limits for screen time are about to kick in a bit stronger as well - thankfully an 8 hour school day means less screen time as is!
Include them, if it is age-appropriate, in any back to school clothing and product shopping. My daughter is big into fashion right now - what she wants to wear, what is cool, what is comfortable and so I let her take a major part in picking the outfits she wants to start off the school year with. It is fun to go back to school shopping with your kid and again, this can be done at the store or online website of your choice!
Enjoy the last week of summer with your kids! Take the time to enjoy this time! Use it up - enjoy the pool, the park, time with friends and family and that freedom you all have to wake up without the early morning pack the lunch get them ready is your homework done routine!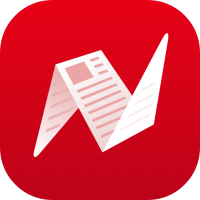 This is original content from NewsBreak's Creator Program. Join today to publish and share your own content.