This morning I made coffee and sat down on my couch to see if there was anything new on TV. I opened up HBO Max and saw this show, "Fboy Island" and thought, well okay why not. And let me tell you - what a wonderful decision this was!
Let me start off by saying I do not usually watch reality TV shows and when I do it is always with the mindset of oh boy, what is this going to be and let me make fun of it with friends now.
But, FBoy Island was, as I watched it and messaged with friends, so much more than a reality TV show where three women have to pick a man from 24 men on an island and the twist is 12 of them are nice guys and 12 of them are fboys - I mean, this did not feel like dating, it felt like animal planet documentary and also survival show.
Fboy Island's tagline is "Some hunt for love. Others love the hunt" - LOL perfectly trashy, right? You can watch the first episode for free online, but the rest require an HBO Max subscription, so be ready.
Fboys are apparently real and they are no joke. And if you are like me, an innocent, you find out too late - like when you spend 5 years with one and wonder what happened in the end and why you did not know he was hiding dating apps and probably women from you for years. Oopsie! Lesson learned.
The three women are gorgeous, of course and also, of course young and thin - I have all sorts of spin off's in my mind after watching this and one of them is getting some of my plus sized sisters on this island, but I digress - the women are beautiful. And the men, oh boy, the men - it is a wide range of handsome, of course. I do not want to spoil anything at all for anyone who needs to just take some me-time and watch some TV that will just be pure candy, pure entertainment, and also, something to talk about with friends.
The show moves fast and you get hooked quickly - the women pick a few men to spend one-on-one time with, the men act hilarious and it is like watching a nature film the way they compete and one up each other, and then the way they band together and bro each other - it's just a lot of back and forth between watching some of the men with the women, and then watching the women dish about who they think is a nice guy and who they think is an fboy, and then watching the men talk about who they actually are - and then of course, ladies, of course, watching the women inevitably go on date with an fboy and gushing about how they think he is such a nice guy. Girl, please.
By the time I finished my coffee, episode 1 ended with hilarious results - lets just say the girls are really bummed when they realize they are sending home 1-3 nice guys instead of 1-3 fboys, lol. I found myself, of course, fascinated and thankfully HBO Max has episodes 1-3 up now, the rest will follow as new episodes will drop on August 5th and August 12th.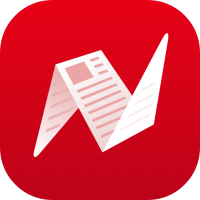 This is original content from NewsBreak's Creator Program. Join today to publish and share your own content.