Last weekend I took my friends from out of town to Great Full Gardens, at Legends in Sparks. Back in college we were all vegetarian, one of them still is and I think the other two of us are mostly vegetarian, or if not that then vegetarian friendly folks. I
So I was thinking of the one place in town that might have a lot of vegetarian options and of course, Great Full Gardens came to mind. I have never been to the one in Legends but it always looks packed and full of happy people.
It is a huge space - just as their restaurant in Midtown is pretty huge, and the decor is the same - colorful, happy, family friendly, with really cool salt and pepper shakers and some neat local art, often for sale, on the walls.
The menu is huge. It reads like a book. It is very extensive and color coded. Impressive!
I have to say that my daughter was not as happy to be at Great Full Gardens - she said it was "disgusting food" and she "did not want to go there!" I said well, I understand and let's see if we can find something you like on the menu and remember, this is about our guests and let's see what they think. Parenting, right?
It was lunch so we all ordered a soup and sandwich, or a sandwich and side salad combo. My favorite meal is Thanksgiving so I ordered a Thanksgiving Sandwich and a small Red Lentil Soup. My daughter decided to try a kids meal Grilled Cheese with Tomato Soup - a classic combo!
Everyone seemed happy with their meal. The salad was good, and my soup was really amazing - it made me feel like I was back in college and also, made me wish I made soup more often.
My daughter did not care for her Tomato Soup, so she ate most of my Red Lentil, but I will say I tried her soup too and it was fine, - I love Tomato Soup but, I have to confess, chunks of cooked tomato have never been my thing, - but if you like them, you will love this soup!
A good sign that a restaurant is pretty great is that when you are writing a review about it, you wish you had that food again and that is how I am feeling right now about my Red Lentil Soup and Thanksgiving Sandwich - which, by the way, was giant, delicious, and perfect.
What is fun about Great Full Gardens is having a lot of food choices, a big spacious table, and for the most part if you pick the right things, it can be affordable as well as good for you.
I have long felt that it is such a bummer that all of that stuff that is good for us - raw, vegetable, organic, whole foods, sustainable, free range meats, and the like - is often so very expensive that so many people cannot enjoy it, or have to hate it because they are priced out. This is an issue for policy change at the national level, but for now, just know that you can find options that are easy on the budget and easy on the body at Great Full Gardens.
I recommend it, especially if you are taking the family out or if you are meeting a large crowd after an event. And for those of you wondering, my daughter decided it was not disgusting after all - thanks to that soup and some tasty Grilled Cheese!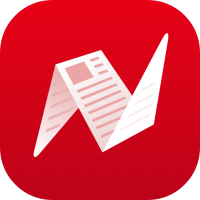 This is original content from NewsBreak's Creator Program. Join today to publish and share your own content.